Tuesday, 10 March 2020 08:33
Why is Malta the Country where I would live?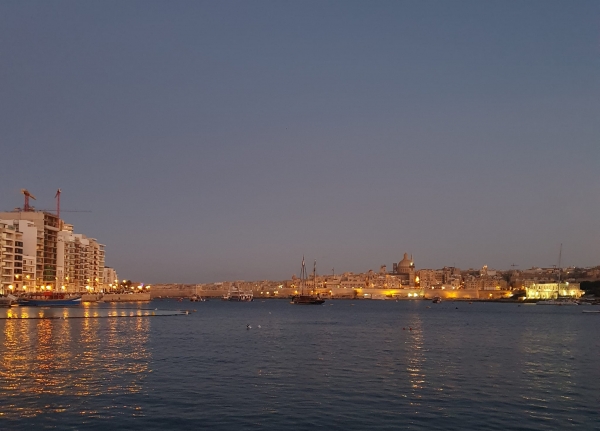 Malta is a Country with a lively and fast growing economy. According to European forecasts, this year Malta will be the Country with the most considerable growth in the euro area, and you can understand it by looking at the horizon ... hundreds and hundreds of cranes dot the skies, a symbol of a nation that is evolving and developing builds at impressive rates. In addition, there are so many jobs and opportunities that it is not uncommon to hear of people making careers without high-level qualifications or instructions. From this point of view, Malta is by no means rigid and almost always promises a job for those who want it.
Another aspect that I love about this Country is the enormous diversity that characterizes the social aspect. The number of foreigners who live and work in the area is impressive, and the contribution they make to the Maltese economy is by no means negligible. In the iGaming sector, one of the most important in the Maltese scenario, the presence of foreigners is more relevant than that of the actual Maltese. In the company where I am doing my internship, for example, very few Maltese people work there.
Malta is a meeting point of any culture and ethnicity. In central cities, such as Sliema, Gzira, St Julians, Msida (and Valletta, even if it is mostly tourist) and so on, just walk through the streets to hear any kind of language or see ethnic groups from all over the world, and if someone might worry about security, Malta is actually an extremely safe country, even at night. The presence of the police is in fact almost zero. It is a bit like if in Malta anyone does what he wants, but within the limits of respect and freedoms of others. It is a rich and evolving country which, however, preserves many sides of a still simple and rural reality. It is the fusion of this modernity alongside the tradition that makes Malta strange and fascinating.
However, if you leave the central areas and reach the northern and southern cities, these are almost totally inhabited by Maltese, who turn out to be quite protective of their culture and language. In fact, a foreigner who lives here is more likely to make more friends with other foreigners than with native Maltese. This is because the Maltese often close in on themselves, perhaps as a way to protect themselves from the huge influx of foreigners on the territory. The Maltese language is also slowly disappearing and will soon be completely replaced by English.
Many people complain that the Maltese territory is small in size, but I don't really see it as a problem, quite the contrary. In Malta you find yourself experiencing a crowded and stressful urban reality a few kilometers away from
wonderful and unspoiled places. There is everything you need, and everything is easily accessible. Of course, getting around by public transport sometimes takes time and patience, but in the end it helps to perceive distances as greater than they really are. What I like about Malta is precisely the enormous variety of things and people it can offer in an objectively very small territory.
Could Malta get tired after some time? It depends on your point of view and on what prospects you have in life. For the moment I have been able to get to know a flexible, lively and at the same time safe reality, so much so that the small size does not scare me in view of a possible definitive transfer.
Malta, in its complex simplicity, is perhaps the best destination to truly understand who you are; you are in contact with so many cultures and nationalities that you ask questions like "Where are you from?" are on the agenda, which certainly does not happen in Italy! And it is precisely there that personal and national identity take on great importance.
Thomas
Young, motivated and eager to find out what there is in Europe for them. Ilaria, Thomas, Valentin and Elisa have been selected for #ErasmusPro, the new Erasmus designed to promote "long-term" vocational training experiences. Thanks to the APRO Formazione project "WAVES - Sail towards your future", Ilaria, Thomas, Valentin and Elisa are doing their #ErasmusPro in Malta for 6 months, from October 2019 to the beginning of April 2020. Each week, in turn, they will send us their impressions.