Wednesday, 11 March 2020 15:54
Elisa's advice from Malta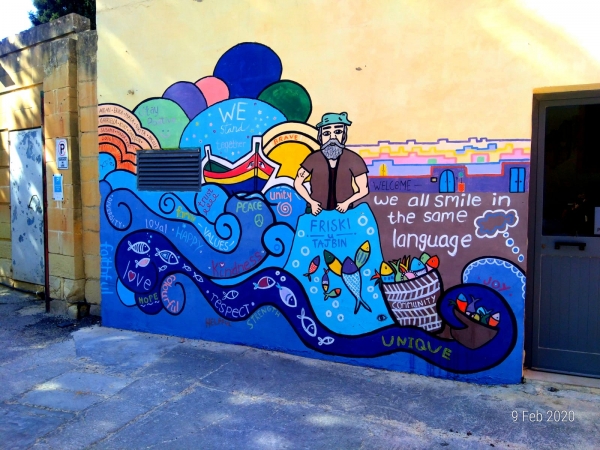 Do you remember when I talked about routine change? Well it really happened, now my life in Malta is my new routine. At first I struggled to fit in perfectly, as it's normal, but now I can say I have Malta in my pocket. She is so small and so pretty, there is beauty on every corner, in small things, at least in my opinion. Malta is not only an island, it is not only Erasmus, it is home now and it has a piece of my heart. Unfortunately, a month is missing at the end of the experience, we have all dropped anchor at sea and we would not like to sail the ship. There are those who are ready to dive and experience Malta more deeply, those who are ready to return to Italian life and who would like to leave for who knows where, like me. We have to choose the future and there is a lot at stake. What is better to choose? Is any choice better than another one? The future is unpredictable: will the choice I make be the right one?
If you come to yourself like being a little confused, like me, let me give you some advice: evaluate each option with criteria, look at the pros and cons and try to understand what is more right for you and for life that you would like to lead. Throw yourself in if necessary, immerse yourself in new experiences if you want, but always keep your steps to yourself and where they will lead. The trail that you leave will have value and will be precious, today as tomorrow. I wish each one of you who is reading to find himself in the present, living for your future.
Elisa
Young, motivated and eager to find out what there is in Europe for them. Ilaria, Thomas, Valentin and Elisa have been selected for #ErasmusPro, the new Erasmus designed to promote "long-term" vocational training experiences. Thanks to the APRO Formazione project "WAVES - Sail towards your future", Ilaria, Thomas, Valentin and Elisa are doing their #ErasmusPro in Malta for 6 months, from October 2019 to the beginning of April 2020. Each week, in turn, they will send us their impressions.