Monday, 08 April 2019 12:51
MY ERASMUS PRO EXPERIENCE #12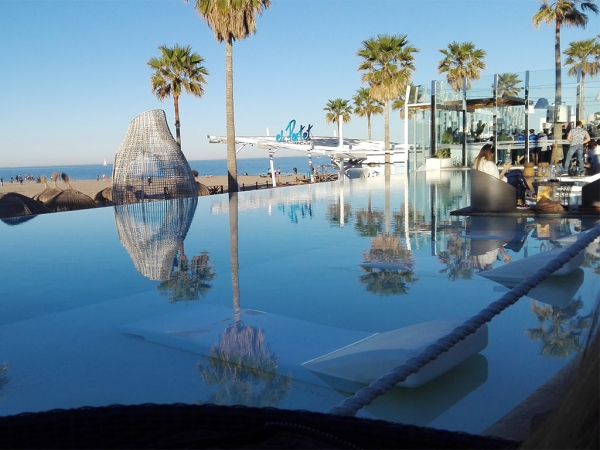 #ErasmusPro is the new type of Erasmus designed to promote long-lasting professional training experiences. Thanks to the project "WAVES - Sail towards your future" of APRO Formazione, Francesca, Carmen and Ludovica are experiencing their #ErasmusPro in Valencia for 6 months, from January to July 2019. Each week, in turn, they will tell us how they are living this experience.
¡Hola a todos!
The week just ended the climate in Valencia was a bit uncertain, as there were rainy and gray days, but others where a beautiful sun shone!
Generally in Valencia there is almost always the sun and the temperature never drops below zero. Valencia is a city overlooking the sea and for this reason in January the maximum temperature was around 16/17 °!
Taking advantage of the good weather it is possible to spend some nice weekends outside!
Valencia is big enough as a city and there is always something to discover! In addition to fairs of all kinds that take place almost every Sunday, there are countless gardens, parks, squares, churches and museums (almost all of which are free on Sundays!). In short, the city of Valencia offers a myriad of options to fully experience the city and therefore it is hard to get bored!
If, on the other hand, you want to spend a relaxing day .... well, I have the solution that's right for you, that is, as we have experienced, a day at the beach.
Go to the Marina Reial Joan Carles 1st, where the Valencia Marina begins and take a nice walk along the seafront to capture the beauty of the sea. Then at lunchtime you can choose one of the many restaurants on the waterfront to taste the paella de marisco, while admiring the sea. After your lunch, head to the beach to relax a little while doing different things (for example reading a book, listening to music while admiring the sea and the horizon, playing football or simply perceiving the tranquility of the sea waves). If you want to have a snack, I recommend going to a bar / restaurant that is characteristic of Spanish nightlife, as it is a good location to take some nice souvenir photos of your vacation / adventure in Valencia!
I hope that with this article you have made me want to give you a short vacation, even a few days, in this beautiful city that fascinates me more and more every day!
¡Saludos a todos / as!
Carmen