Tuesday, 02 April 2019 12:44
MY ERASMUS PRO EXPERIENCE #11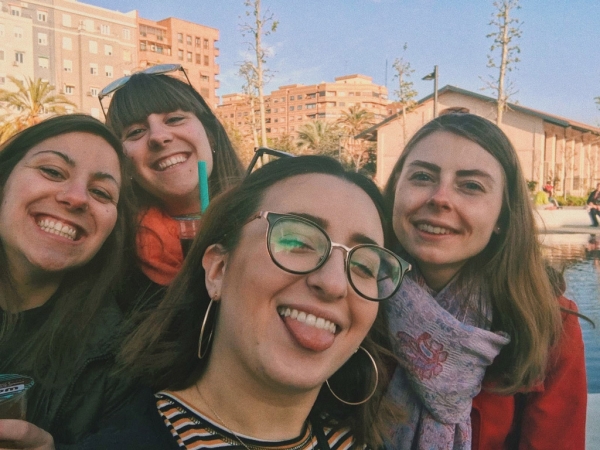 #ErasmusPro is the new type of Erasmus designed to promote long-lasting professional training experiences. Thanks to the project "WAVES - Sail towards your future" of APRO Formazione, Francesca, Carmen and Ludovica are experiencing their #ErasmusPro in Valencia for 6 months, from January to July 2019. Each week, in turn, they will tell us how they are living this experience.
! Hola a todos!
Almost three months have passed since my arrival here in Valencia and everything is going really well. My Spanish gets better and better and the days go by faster and faster.
I spent these last few days at home because I didn't feel the need to go out or go for a walk in the park. I preferred watching Spanish movies and TV series every afternoon.
But yesterday I, Francesca and Carmen decided to do something different and we went for a ride to the central park; with us there was also Sarah, a German girl we met thanks to Esmovia Fit.
The central park is fantastic, unfortunately it is still under construction and many buildings are not yet open to the public. The park is divided into two parts. In the first part, the upper part, there is a fountain that flows into two small streams that cross the entire perimeter. Furthermore, this whole area is surrounded by brick buildings that recall the past. These ones mix with the modernity of the fountains. The lower part of the park is dedicated to nature, there are many colorful plants and flowers.
Our day at the park ended with a bubble tea, a very refreshing fruity drink that helped us get through a hot Spanish day.
It was a beautiful day in the perfect place to spend a spring afternoon here in Valencia.
At the next adventure,
An abrazo
Ludovica