Thursday, 23 November 2017 13:09
APRO Formazione hosts the third meeting of the European project LAIT 4.0 on the future industry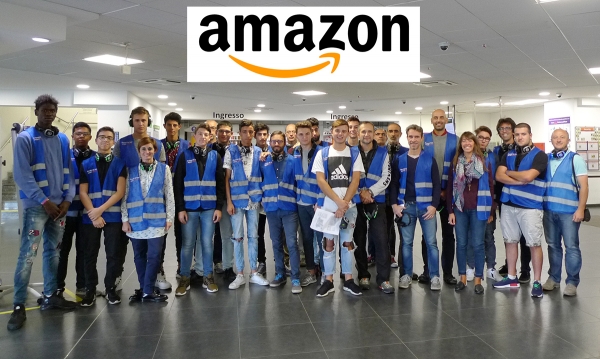 The third meeting of LAIT 4.0 was held in Alba. The project - of which APRO Training is partner - aims to integrate the novelties introduced by the industry of the future into the school curriculum.
In addition to the project leader HETEL (a network of 20 vocational training centers based in the Basque Country), the other project partners from Spain, the Netherlands, the United Kingdom and Lithuania came to Alba for the meeting.
Partners have had the opportunity to focus on the activities carried out so far and on the latest phases of the project, that will end in 2018.
After a first intensive training in May at HETEL on the industry 4.0, the 18 teachers involved were then asked to train another 50 teachers in total, 10 from each project partner.
In APRO, Tina Zaccaro, Mauro Canipari and Paolo Belettati carried out the training of the 10 teachers, guiding the participants over the past few weeks among topics such as industry 4.0, 3D printers, ICT and robotic, and web security. These hours were also spent preparing two new teaching units that will be tested with APRO classes next spring. The lessons included a visit to the only Amazon distribution center in Italy, located at Castel San Giovanni (Piacenza).
Thanks to the LAIT 4.0 project, co-funded by the European Union's Erasmus + program, it is estimated that about 1.500 Vocational students will benefit from an up-do-date education on these topics.
Annamaria Monticone, coordinator of the project at APRO Formazione, comments positively on LAIT 4.0: "The project is revealing itself very interesting and very useful in order to make also General Studies teachers (e.g. Maths, Italian) closer to the concepts of Industry 4.0 and to make students more familiar to new company technologies and the new frontiers of research. In the forthcoming months, our work will focus on the companies in our region and their degree of technological development".
For more information, visit: www.lait40.eu/it/home-it