APRO SERVICES
Apro Formazione feels the need of bringing  out the full potential of every training area by giving each sector a personalized logo that accompanies their identity  along with the main logo.
---

APRO COMPANY
25% of the volume of APRO activities is produced by APRO IMPRESA through the education and training services provided to  big business to small artisans, in business projects with one or more companies.
Apro Impresa aims in identifying the financing channels for local companies by offering a service in demand management, the training plan and associated reporting.

APRO INTERNATIONAL
The brand identifies two closely interrelated sub transversal areas.
The area "foreign languages" includes English, German, French, Spanish, Russian and Chinese.
In particular for the English language, APRO has undertaken, in accordance with regional providers of Cambridge, the path to become a preparation and certification center, by applying the Cambridge methodology.
Apro International has distinguished itself as a driving force at local level within the European mobility of students and trainees interested in the formative experiences abroad.
Apro International is both a presenter and consultant of various Regional and European tenders (ESF and Erasmus+).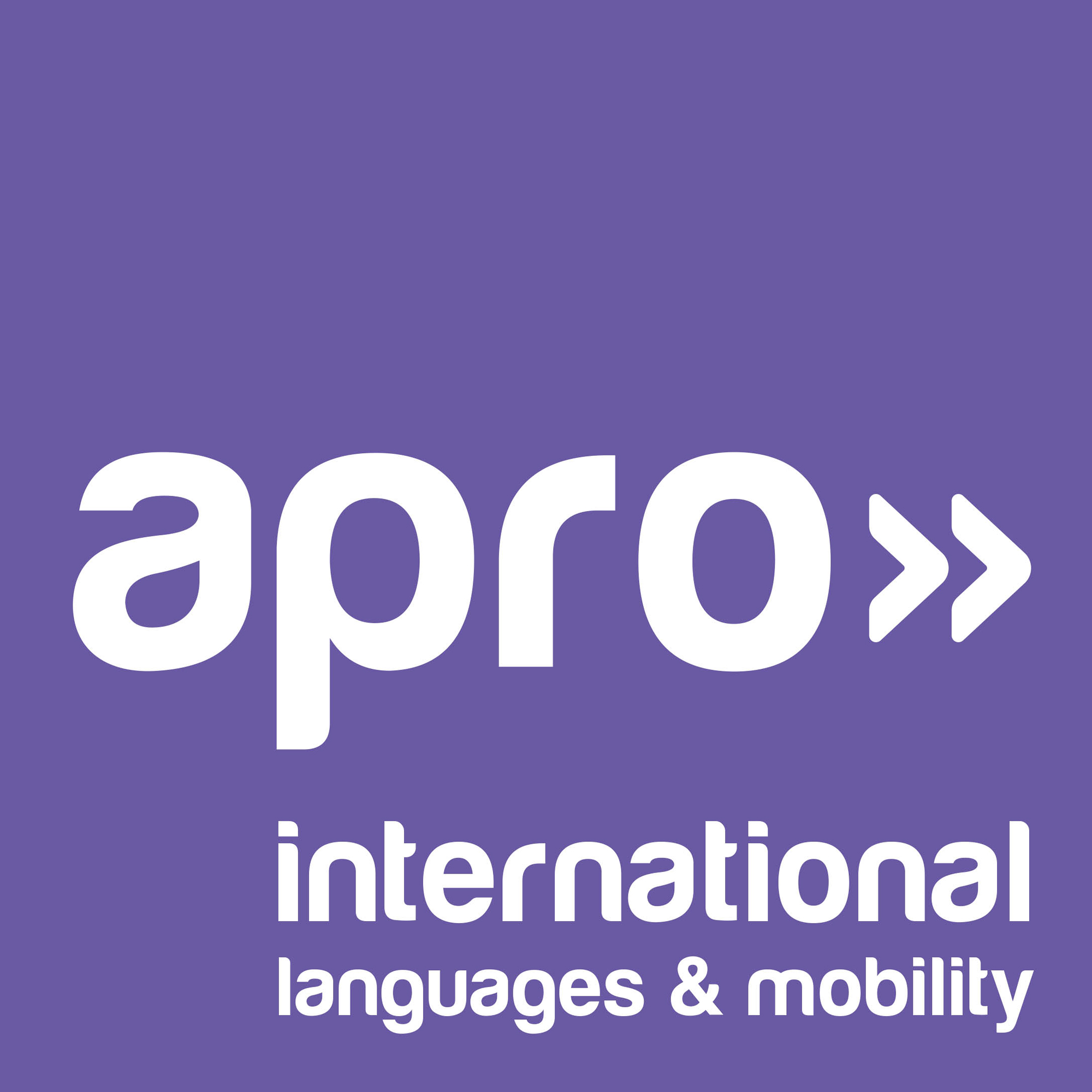 APRO HEALTHCARE
APRO HEALTHCARE identifies the long-established training area dedicated to the training and retraining of operators and the Community Managers, who are working in health and social context and social welfare. They have a reference network of public and private nursing homes, the Asl, the Consortium Social Assistance, industry and private Companies.

APRO SCUOLA
APRO SCUOLA is the brand that identifies the school activities aimed at youth in compulsory school age who are interested in  learning a skill in the following sectors: mechanical, electrical, tailoring and fashion design,  hairdressing, cookery and bartending.
It represents about half of the entire activity of APRO and it has deep roots in the historical inheritance, moral and education of the Founder Don G.B. Gianolio.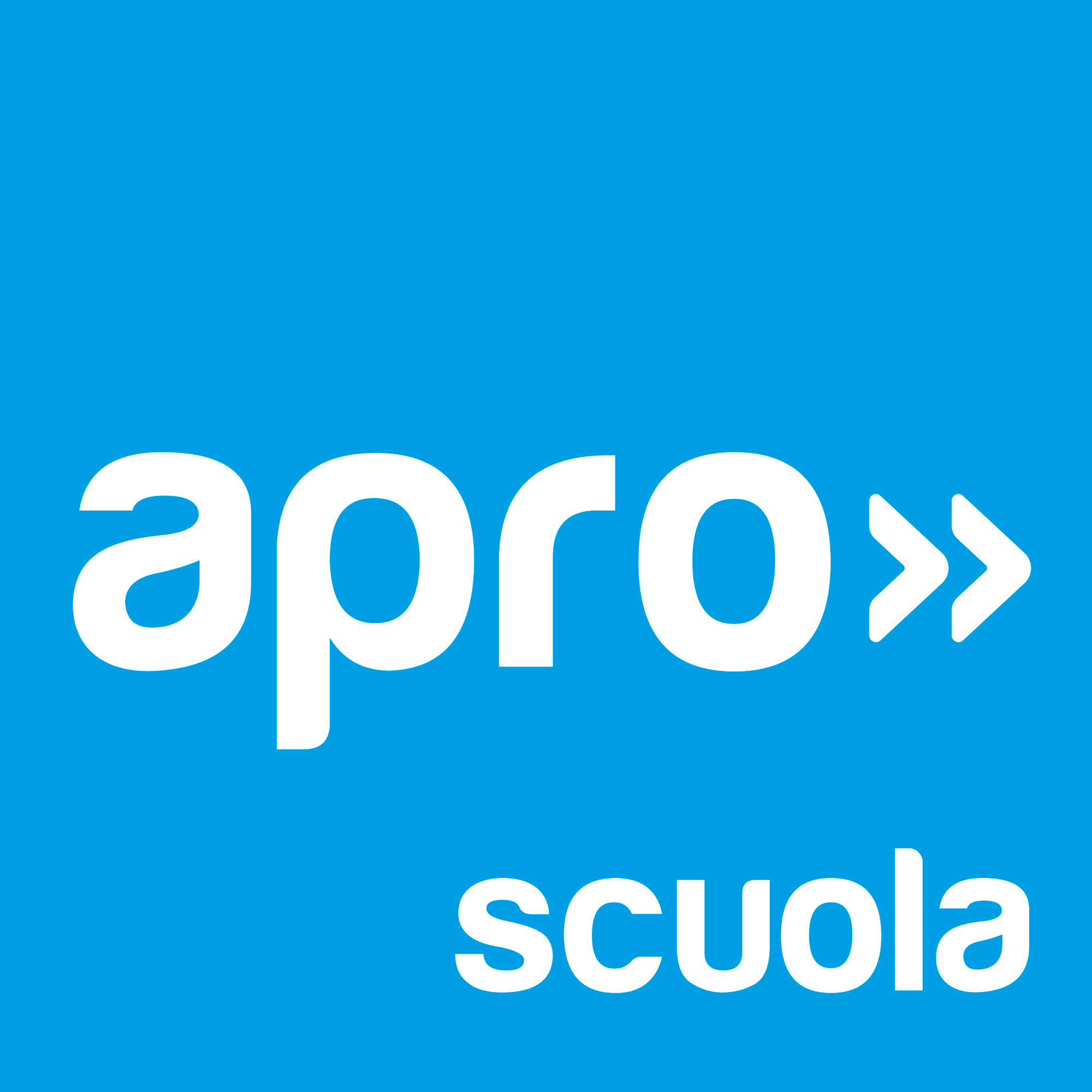 APRO WORK SERVICES
APRO SAL is the logo that identifies the activities (with permission of both regional and national agencies) as a private placement office aimed at  intermediating  between the demand and supply of labor; it is specialized in relocation paths, starting internships as well as  finding regional or national  funding for companies as a benefit.
APRO SAL also operates in various projects designed to intervene in the cases of "marginality and precariousness" of the workplace, with its specialized Psychologists and Counsellors.

APRO FASHION
APRO FASHION identifies the formative historic area, founded by Don Gianolio (reflecting the training needs in the 50s).
After a period of redefinition of its identity, APRO Fashion continues in the assistance of  filling out application forms for skilled people, able to design and implement either an item of clothing or an accessory, using 2D digital modeling tools which will soon be followed by  3D modeling tools. This was also possible thanks to  the investment in digital equipment for the personalization of decorations and logos on clothing, t-shirts, sweatshirts and innovative machines for small sized digital printing on fabric.
All this is in complete enhancement of the "handcrafted know-how", both in a  digital and creative way, and in the manual production of items and fashion accessories, under the label "ATELIER CASTELGHERLONE".

 APRO BEAUTY & WELLNESS
It identifies training activities for the vocational education of Hairdressers and Beauticians, both starting from the compulsory school and refresher courses, qualification and specialization for adults who then operate at leading beauty salons in the region as employees and after a period of gained experience may go on to open their own business.

APRO LEARNING
APRO LEARNING is the brand that identifies the training proposal aimed at adults employed or looking for work individually, who feel the need of a "continuing education", in various disciplines related to our product sectors.

APRO DIGITAL & TECHNOLOGY
APRO & DIGITAL TECHNOLOGY is the brand that identifies the training offer in the technical-mechanical Area, Industrial Automation Area and Basic and advanced Informatics, following the standards required by the industrial, automated and managerial  chain market.
There are many training programs in schools for children or aimed at upgrading or specialization of youth who have  already graduated from other technical schools, undergraduates or recent graduates in technical disciplines. These latter attend courses in 3D designer paths, industrial automation, and specialization of machines which numerically control machine tools. They are then introduced into the work field after a successful internship in a company.
For all areas, there is an ongoing investment plan in new advanced equipment such as new lathes and CNC milling machines, 3D printers, textile printers and continuous updating of the machinery in automation and robotics.
In all areas, teachers are constantly updating: it is a relationship intensified by the  leading suppliers of innovative services in the industry and the most qualified professionals in various fields.

APRO START HUB
APRO START HUB is the synthesis between the concept of "start-up" and "hub" as it is not a newness in the history of Apro formazione: imagine how many companies before artisan activities (of which then some become industries), have taken the first steps starting from these areas and from these laboratories. They started after encouragement from the founder Don Gianolio, as well as recently for simple context vocation: there are dozens of cases in mechanical, industrial automation, catering, hairdressers...
We then remember that with these companies there is always a bond of gratitude: not only emotional, but bi-directional  in terms of renovation, knowledge exchange, addresses, testimonies and training programs at all levels.
It is for this reason that the entire technical and didactic staff  as well as the entire CDA, who have facilitated and encouraged relations,  have intensified many relationships with varying subjects with the aims of giving stability and an identity to training in a vocational school. It also aims at dealing with each technical and professional sector thus becoming an open HUB of a territorial feeling which is very much felt and highlighted for having anticipated new paths and innovations.

APRO MASTER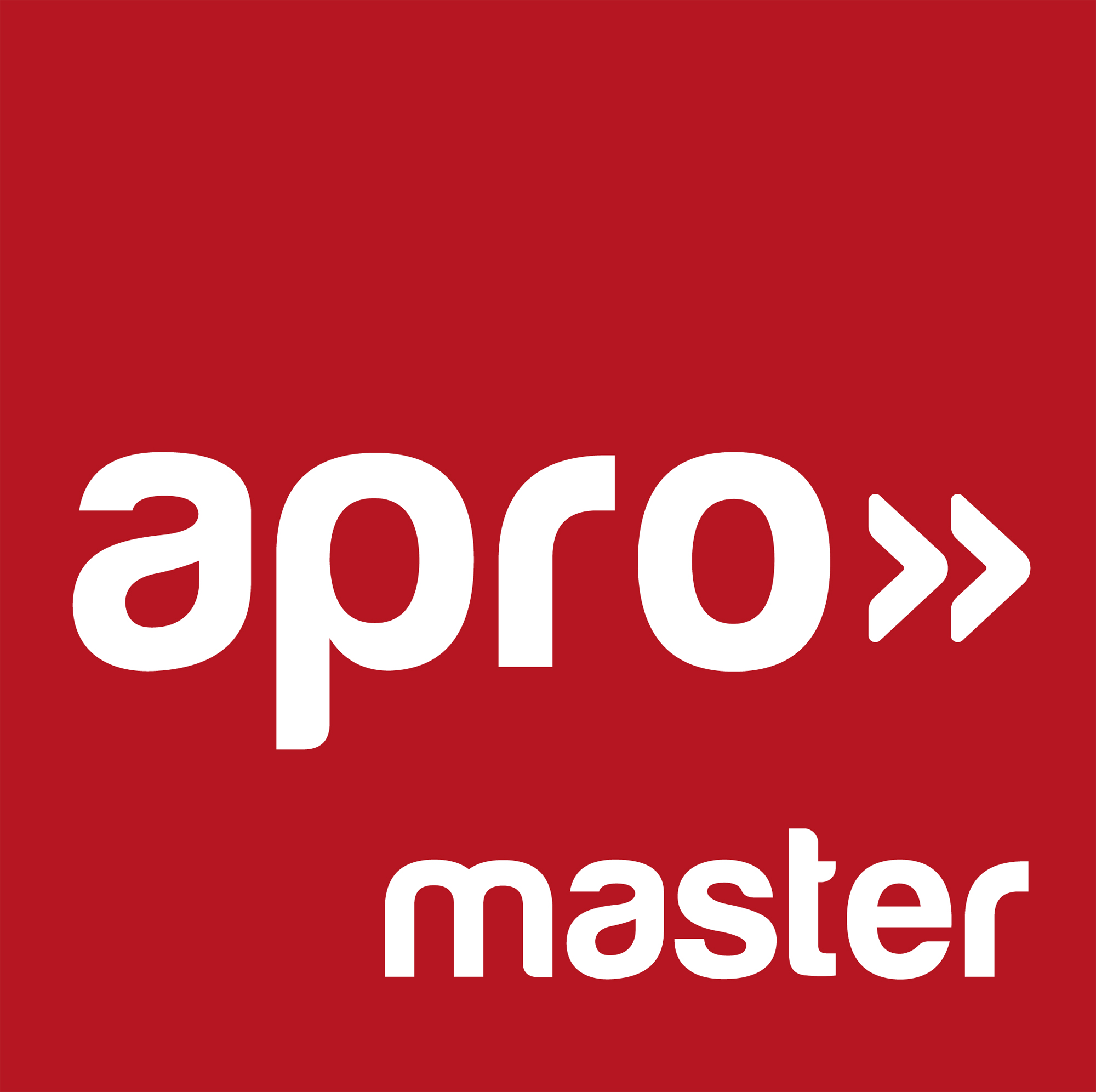 APRO MASTER is the brand dedicated to post-graduate education \ specialization diploma.
The goal of this brand is  to provide specific skills required by local businesses to young people finishing their studies.

APRO CHEF ACADEMY
ACCADEMIA ALBEGHIERA is the brand that identifies all the training for professionals in various capacities included in the incoming tourism industry.
Only in the last 10 years we have trained more than 300 chefs and 200 waiters and bartenders; we have over 100 skilled workers and technicians in the agri-food sector, and more than 250 guides and tour leaders have been licensed. Over 700 fans have participated in our cooking classes and over 400 people have attended our tasting courses.
We highlight the positive response obtained with ALBA ITALY Showfood,  that has managed to combine the presence of important awarded Italian cookers with teaching experience moments, where in our laboratories and kitchens of Apro headquarters in Alba, our students, future chefs, had international masters and were  judged by the increasingly numerous and qualified audience.
ACCADEMIA ALBEGHIERA ranges from the training of young people to the training of adults looking for specialization and updating. All this in close cooperation with the operators of the territory, restaurateurs, sommeliers and producers who recognize the value of education as a necessary accelerator of the incoming tourism industry.