Sunday, 17 November 2019 12:53
MY PLACE OF INTERNSHIP: EXPECTATIONS AND IMPRESSIONS OF THE FIRST DAYS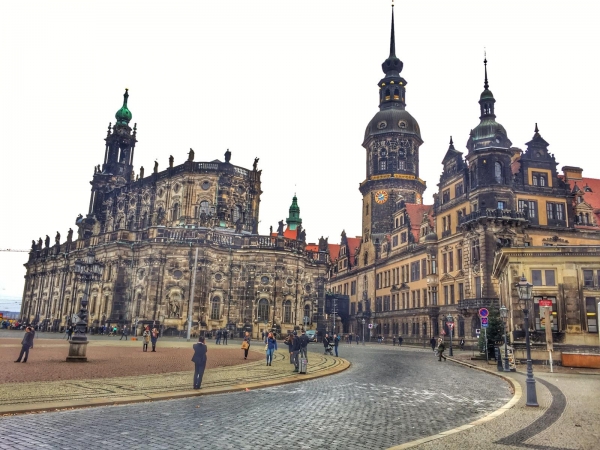 A month has now passed since the beginning of my training and everything is going well. The educators are very kind to me and, over time, I noticed that the relationship with children tends to improve more and more. Even if I was a stranger before, they now call me when they need something and they ask me if I want to play with them. In particular, there are some children who have become attached to me and this makes me very happy, because it means that I am working well.
I must admit that the first day at the kindergarten was really tough. Entering a room where there is a dozen children who do nothing but talk to each other, play and make some noise ... it was really tiring for someone who likes to work in silence, being concentrated. Then there was the language factor. Not speaking German well, it was really difficult to communicate with them. But now everything is easier because day after day I improve my language skills. In fact, after a month I moved from A1 to A2, studying on my own, using both books and videos. This is why I no longer attend the language course. I enrolled in an A1 course, but after the second class, I realized that it was too easy. So I asked the secretariat to let me take a test. It highlighted my improvement and now I am waiting for the A2 course to start... although I hope to be able to reach B1 with my own strength.
From an organizational point of view, this kindergarten is really fantastic. First of all, there are not twenty children per teacher. In my kindergarten, every room has a name based on color. So there is the blue room, the green room, the red room... In each room there are two or three educators and at most 15/16 children. Furthermore, they specialize in something. For example, the blue room is the one dedicated to art and fantasy, so much so that it is used for drawing and painting, the orange room is dedicated to books and images. Children can freely go from one room to another. Another thing I really like is the fact that children go out into the garden almost every day. This is because the philosophy here is different. Educators consider the garden as a moment of release for children, because they run, play and release their energy ... so as to be more quiet in the classroom. Even when it's cold we help them get dressed and then take them out.
As I said before, educators are really very kind. I never expected all this kindness, because we Mediterranean people have the habit of saying that Northern people are colder. But I learned that in the end we are all human beings, one different from the other... and that it is better not to generalize.
Future expectations? I still want to improve German language. More precisely, I want to get the B2 certification soon. In this way, I would not waste the opportunity given to me, it will be easier to communicate with other educators and I will have no problems communicating with children.
Young, motivated and eager to find out what Europe can offer them. Caterina, Nikola and Francesca are the 3 young students we selected for the #ErasmusPro, the new Erasmus designed to promote "long-term" vocational training experiences. Thanks to the APRO Training project "WAVES - Sail towards your future", Caterina, Nikola and Francesca are doing their #ErasmusPro in Lipsia for 6 months, from October 2019 to the beginning of April 2020. Each week, in turn, they will send us their impressions.