Sunday, 22 December 2019 12:38
Erasmus is also about discovering the surroundings of the host city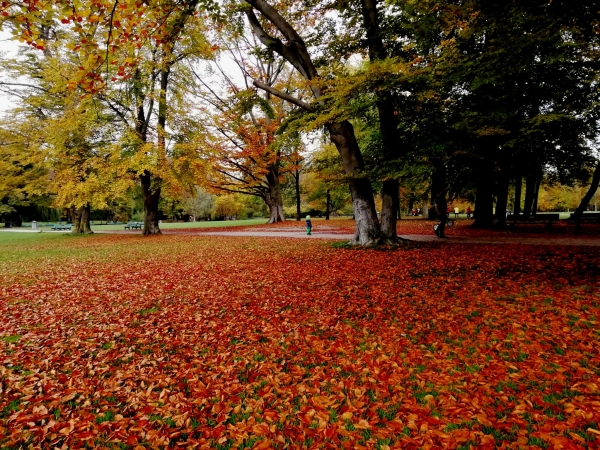 Leipzig is the city that hosts me for the duration of this experience; it is a lively and welcoming city, where fun is not lacking. The days and the weeks pass too quickly, between the work and the activities proposed by the city itself, you never get bored!
It's nice to walk in the many parks, get to know new neighborhoods and participate in meetings with other young people, also in Erasmus and from all over Europe, during which, to train with the language, we watch a film all together and then we discuss the topic over a cup of tea.
From the beginning, my idea was not to focus only on Leipzig, but also to visit cities and villages in the surrounding area, and so it was.
Schmilka and the Sächsische Schweiz, Munich, Erfurt, Dresden and finally Prague, from the small village of Thuringia to the great capital of Bavaria, from a vast mountain range on the border with the Czech Republic to its capital. These are the places that surprised and excited me in these first Erasmus weekends.
I ate on a rock with a breathtaking view, walked among the leaves of the Englischer Garten, observed the typical colors and architecture of the thuringian houses, felt the bitter cold and tasted the Glühwein walking among the banquets of the many Christmas markets.
I am now halfway, happy and satisfied with everything I have experienced in these three months, with many ideas for the next ... and curious to find out what the new year will offer me!
Francesca
Young, motivated and eager to find out what Europe can offer them. Caterina, Nikola and Francesca are the 3 young students we selected for the #ErasmusPro, the new Erasmus designed to promote "long-term" vocational training experiences. Thanks to the APRO Training project "WAVES - Sail towards your future", Caterina, Nikola and Francesca are doing their #ErasmusPro in Lipsia for 6 months, from October 2019 to the beginning of April 2020. Each week, in turn, they will send us their impressions.