Friday, 23 July 2021 13:59
Erasmus+ mobility starts again with Apro Formazione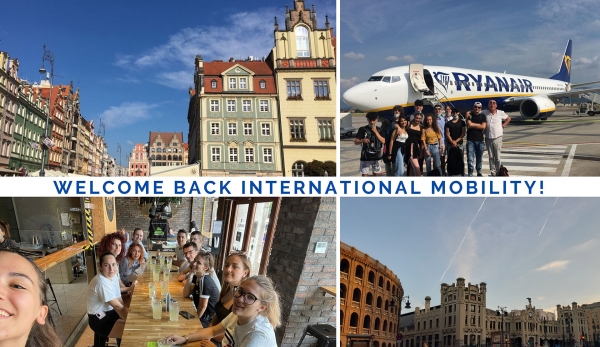 July 3 and 10, 2021 represented two important days for the restart of Apro Formazione and the European Union. On these dates, after months of stop to the international mobility, more than 40 boys and girls from VET schools in the area have left for their Erasmus+ experience thanks to the project Skilled of Apro Formazione.
The students involved in the project will complete a month of vocational training in their fields of study (among others: hairdressing, aesthetics, lounge-bar, mechanical-industrial, administrative), living their first work experience abroad. The international office of Apro Formazione has dedicated the last months of work to make these departures possible: despite the uncertainties and obstacles encountered daily due to the extraordinary health situation, Apro has managed to give a positive signal to all young people and families in the area, which can instill confidence in a better future.
Our thanks go in particular to the partners who will host the boys and girls in the foreign destinations: Aviva in the city of Wroclaw, Poland; Gospodarska in Cakovec, Croatia and Esmovia in Valencia, Spain. In September another 94 students from local schools will leave with the Train-Up project of Apro Formazione for their Erasmus+ mobility in the cities of Valencia, Leipzig, Bochum, Berlin, La Valletta, Cakovec and Cannes.
Best wishes to those who have left and those who will leave, so that everyone can grasp the richness of this life experience!