Wednesday, 29 July 2020 20:36
Mobility project WAVES comes to an end with great results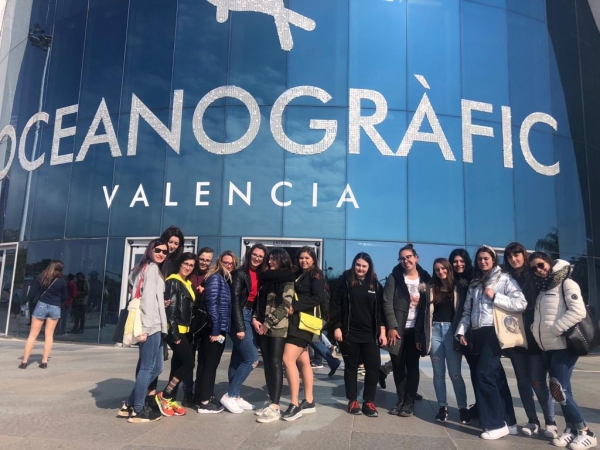 The mobility project named WAVES - Sail towards your future, promoted by Apro Formazione and funded by the Erasmus+ programme, comes to an end in these days.
Between September 2018 and May 2020, the project awarded scholarships for internships abroad to 101 students and new graduates, who had a period of mobility in a Member State of the European Union, at no cost to them.
In particular, the project involved 91 students between the ages of 16 and 18, attending the third year of vocational education in the territory of Alba, Bra and Asti in the 2018/2019 training year. Accompanied by a total of 22 trainers, the students left for Spain (Aranjuez, Barcelona, Valencia), France (Salon de Provence), Greece (Crete), Poland (Wroclaw) and Malta (Valletta), where they spent a month's mobility. Abroad, the young people have carried out a professionalizing internship, recognized within their training courses, in the following sectors: industrial mechanic, electrical, car mechanics, clothing; hairstyling, wellness; bakery and pastry, restaurant/kitchen, restaurant/bar, tourism; agricultural; social-healthcare.
Among the participants, 3 disabled students were also selected for the project and successfully completed the internship abroad.
Thanks to WAVES, Apro Formazione also realized long-term mobility (six months), involving 10 new graduates from different areas of the Piedmont Region, but also from Tuscany and Puglia. Participants have carried out professional internships in the tourism, administrative and socio-sanitary sectors, in Spain (Valencia), Malta (Valletta) and Germany (Leipzig).
The mobility experience proved to be a concrete opportunity for personal growth and professional development for all participants. This is confirmed by the ECVET (European Credit system for Vocational Education and Training) evaluation grids, through which the mobility tutors recorded, for each participant, the key competences of European citizenship, common professional skills and professional sector-specific skills. The competence assessments report excellent results for the majority of participants.
In addition, the Online Linguistic Support (OLS) platform, provided by the Erasmus+ programme, supported participants in developing their language skills (English, Spanish, French or German, depending on the destination country) and recorded the progress of young people through an initial and a final assessment test.
The excellent results of the project and the satisfaction of the participants make us proud of the work done. We would like to thank all the schools in the area and the European partners who worked with us for the success of the project. Without doubt, a big thank you goes to the participants and their families for accepting the challenge and taking the opportunity to leave with Erasmus!