Thursday, 28 May 2020 12:59
IMPACT GOES TO THE REGIOSTARS AWARDS!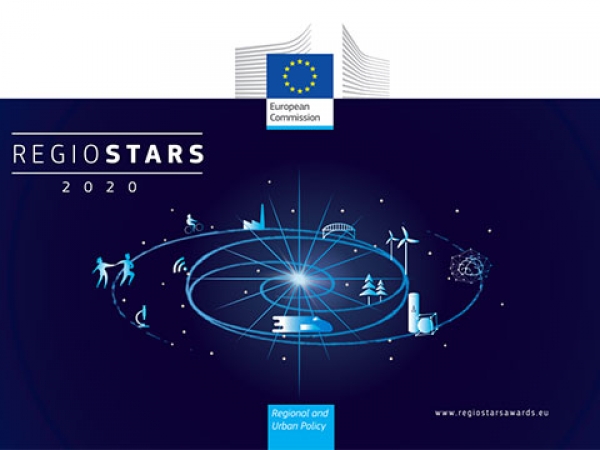 Alba Accademia Alberghiera's IMPACT project is officially nominated for Regiostars 2020, the award for the best projects funded by the European Union.
The Regiostars Awards recognise EU-funded projects that demonstrate excellence and a new approach to regional development. The projects admitted to the competition are at the heart of communication activities at European level with the aim of inspiring other regions in Europe.
The Regiostars are awarded to projects in five thematic categories: the smart world, sustainability, inclusive growth, urban development and the topic of the year. In this edition, the topic of the year is "Youth and cooperation beyond borders - 30 years of Interreg", which celebrates 30 years of cross-border projects, projects connecting neighbouring territories and promoting exchange. The IMPACT project, funded by the Interreg France-Italy programme (ALCOTRA), is a candidate in this category.
The IMPACT project is the driving force behind the educational, food and wine and cultural twinning involving Alba Accademia Alberghiera and the Faculté des Métiers École Hôtelière in Cannes and has been officially nominated for the Regiostars Awards for offering opportunities for collaboration between young Europeans, Italians and French.
The value of this collaboration is not only in having enhanced their talents, but also in having developed a new transnational awareness.
The IMPACT project has created connections between cooking academies, local companies, producers, restaurateurs, chefs, institutions with a digital and innovative teaching methodology, even before the Covid-19 emergency made it indispensable.
IMPACT wanted to give an important contribution to the formation of a New European Generation. The nomination for the REGIOSTARS award is therefore also a recognition of the ability of our territory to innovate, prepare for the future and be a driver of change.
High-level academics will evaluate the candidate projects and crown the winners in each of the five categories. An additional "audience prize" will then be awarded in an online vote. The award ceremony will take place in Brussels in October 2020...we hope to meet there!
Keep up to date with developments in the application on www.impactalbacannes.eu!