Monday, 06 April 2020 12:11
Leaving to grow up. Caterina's balance of the experience.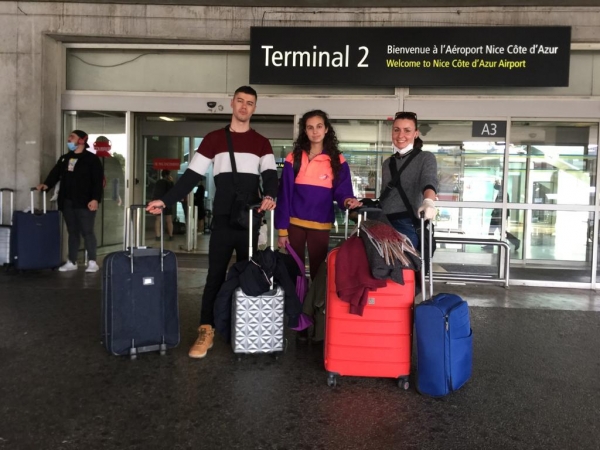 Here I am, after two weeks of self-isolation, reflecting on my adventure in Germany. It seems like yesterday when I was packing my suitcase, a suitcase full of uncertainties, insecurities and question marks that accompanied me on this journey into the unknown.
What did Leipzig do to me? Silently it made me grow and mature, it put my life in my hand, reminding me that it has always been there. I arrived as a child and came back perhaps a little grown up, and not only because mom wasn't there to wash the dishes, but simply because this experience brought out all the strength and tenacity it takes to get used to a new life.
I found the time to dedicate myself to myself and to my personal growth, that space that I had always missed on my study afternoons and the right situation to be able to reflect on my future. Leipzig gave me laughter, walks, evenings with friends, new meetings, new cities, but also solitude and silence. And in the quiet of my apartment I learned to do everything at my own pace, appreciating every moment.
In a whisper, time has passed and it has led me to reopen that suitcase. The doubts have not completely disappeared, I have still found a good dose among the sweaters, but looking deeply I found a new me, bigger, safer and more determined.
The uncertainty of the historical moment we are experiencing does not allow me to make big plans, but my desire now is to be able to find a job, as soon as I have the chance, to then be able to pay for an education and become a teacher of yoga and meditation. It's just a small sprout in my hands, but I feel that with the right care, it is already bringing me a lot of serenity.
I would therefore like to thank Leipzig, my roommate Nadine, Nikola, Francesca, Fairbund, Apro, Giulia, Maria Cristina, my family and all those who have been close to me in this Erasmus + of mine.
THANK YOU SO MUCH!
Caterina