Monday, 24 February 2020 09:09
THE END OF MY INTERNSHIP IN THE KINDERGARTEN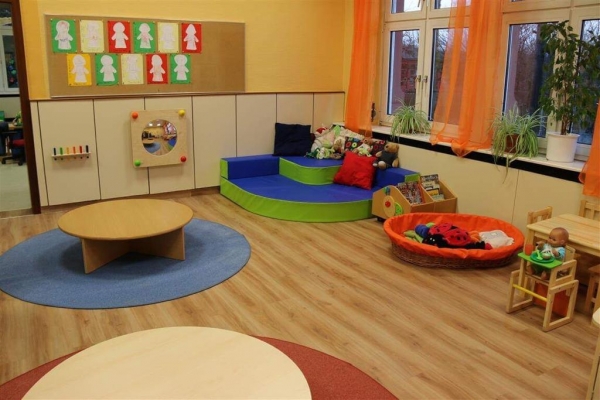 By now even February is almost over, as well as my stage in the kindergarten. I should have only stayed until Christmas, and then gone to the office. Over time, however, I started to like me more and more to the kindergarten, so I asked if it was possible to extend my stay and here I am, I find myself talking to you about this wonderful experience, knowing that the next Friday will be ''The Friday ', the last one. Maybe now you ask yourself: << Why, if you liked it so much, didn't you continue until April? >>. Simply because it was not possible. Before I asked to extend, there were already other interns who signed the contract and by law the kindergarten can not accommodate more than a certain number of interns, set according to the number of children attending kindergarten. Sure, I'm sorry but I already consider myself lucky to have managed to extend for another two months.
Colleagues have always been very kind to me, I have not had any kind of problem. They understood what my initial difficulties are, linked to the fact that he does not speak the language, and so at the beginning, when we have to talk about important things such as rules, accommodation in parks or at the zoo ... they spoke to me in English so that we could understand each other well and have no problems. Furthermore, now that I speak German, to continue improving I often ask questions concerning typical expressions, or questions concerning German culture and the difference between the various Bundesländer. Yes, I am really curious.
The relationship with the children is also excellent, some of them love me and vice versa. For example, on a Friday, after working for my six hours a day, I left the kindergarten 20 minutes late, because when I told a group of them that I should have gone home they attached to legs and arms because they wanted me to stay still. Then of course, I don't have such a relationship with all children (fortunately), everyone is different and consequently not everyone likes to do the activities that I propose. I really think I will miss them for a while, meanwhile, from tomorrow I will begin to ask the parents of some children if I can take a picture with them, so as to have a memory to put in my photo album.
Nikola
Young, motivated and eager to find out what Europe can offer them. Caterina, Nikola and Francesca are the 3 young students we selected for the #ErasmusPro, the new Erasmus designed to promote "long-term" vocational training experiences. Thanks to the APRO Training project "WAVES - Sail towards your future", Caterina, Nikola and Francesca are doing their #ErasmusPro in Lipsia for 6 months, from October 2019 to the beginning of April 2020. Each week, in turn, they will send us their impressions.