Friday, 24 January 2020 09:49
MY WEEKLY ROUTINE IN LEIPZIG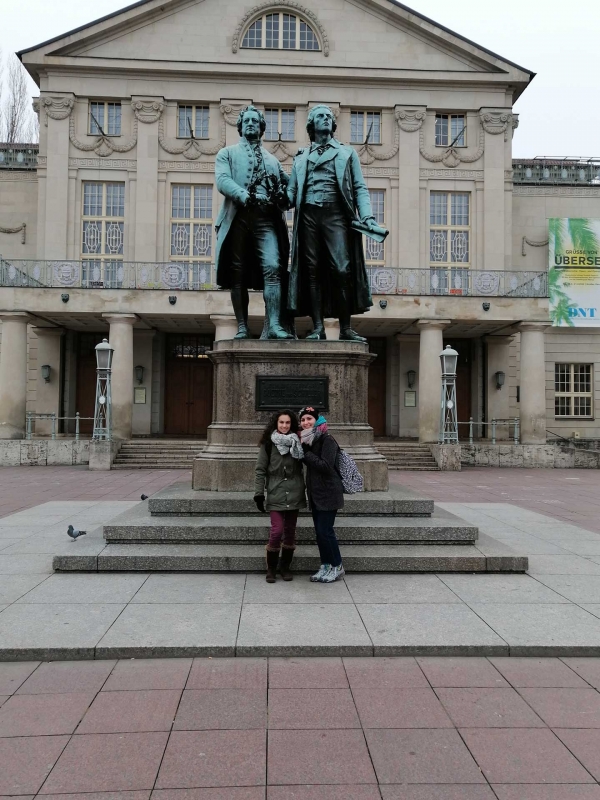 What do you do during your days? It seems to be a banal question, but any people I know asked me at least once.
After more than three months in Leipzig I can say that I have created a wonderful routine that, in addition to working in kindergarten, ensures me excellent daily fun. When you are away from home, time is completely in your hands, it is up to you to choose whether to spend it at home in front of your mobile phone or take advantage of every moment of your experience abroad.
My week starts at the peak of well-being, thanks to the yoga course that I attend every Monday from November. Often I can't wait for that hour and a half during which I concentrate completely on myself and the movements of my body.
Another weekly appointment is the so-called "Sprachenabend" on Tuesday evening: a meeting in which all those interested in learning languages ​​are at a table and simply speak in the chosen language.
Wednesday is the day of the German course, while every Thursday I meet with my Tandem: a citizen of Leipzig who studies Italian. Accompany by a juice, tea or a nice donut, we spend an afternoon talking first in my native language and then in her to help each other.
What to say? Between housework, travel and satisfying mornings spent with the little ones, time goes by very fast and there are moments when I would really like to stop it to enjoy this experience to the fullest.
Caterina
Young, motivated and eager to find out what Europe can offer them. Caterina, Nikola and Francesca are the 3 young students we selected for the #ErasmusPro, the new Erasmus designed to promote "long-term" vocational training experiences. Thanks to the APRO Training project "WAVES - Sail towards your future", Caterina, Nikola and Francesca are doing their #ErasmusPro in Lipsia for 6 months, from October 2019 to the beginning of April 2020. Each week, in turn, they will send us their impressions.