Saturday, 11 January 2020 07:04
HOLIDAYS IN MY PROVINCE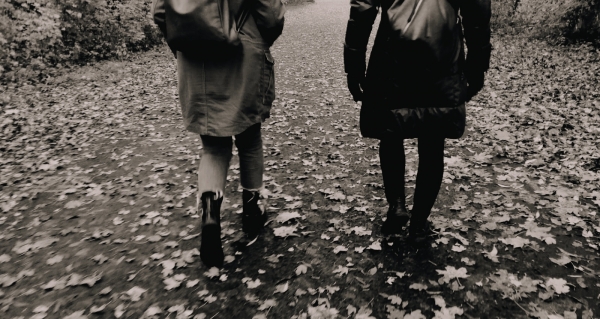 I was undecided and I was until the last minute, a question haunted me: "Do I go home on Christmas holidays or do I stay in this city?". It took me a long time to decide, the list of pros and cons was long, but time was running out and I had to make a decision. On the one hand, nostalgia and the desire to see family and friends again, on the other, the bond now close to this city and my independence.
It was three months since I was away from home, three months in which I met different people, with whom I shared different thoughts, three months in which my autonomy has grown enormously, three months in which I fought with a foreign language, three months. when I had no timetables and everything depended on me and nobody else.
Then I bought the ticket, and only then I did realize that I wanted to go back; I was curious to relive my home and the places I have always visited for a while, I wanted to test myself, see if something had changed in me, observe places and people from another point of view.
The days before departure were a mix of emotions, I was agitated, happy, nostalgic, but perhaps also sad to leave this city for a while, the city that welcomed me for three months and the people with whom I shared a lot of moments; we were all aware that we would see each other again shortly, yet we all felt confused.
The return was a real vacation, my hand luggage and I, visiting relatives, but with the firm thought that I would soon return to my city, to what was my new life.
The days in my little village have flown away, very fast; I have never been alone, I was always with someone from my family or friends, I never stopped even for a moment. In everyday life everything had become obvious, but in those days I learned to appreciate the little things, a coffee with my grandmother, a good night to my parents, an aperitif with a friend, the fight with my brother, the snowy mountains and the meals at specific times; all this was what made me feel at home, in the house where I spent my first 18 years.
The frenzy of these holidays subsided only when I set foot in my home, in this city far from my province. I sighed, I was alone again, ready to face my thoughts in solitude, to tidy up everything that had upset my head in a week.
I can't deny that greeting everyone again made an impact, yet inside I was happy, I was excited to return to that big city that puts me in front of obstacles and new people every day, in that place that is making me grow, that is making me adult and autonomous.
Francesca
Young, motivated and eager to find out what Europe can offer them. Caterina, Nikola and Francesca are the 3 young students we selected for the #ErasmusPro, the new Erasmus designed to promote "long-term" vocational training experiences. Thanks to the APRO Training project "WAVES - Sail towards your future", Caterina, Nikola and Francesca are doing their #ErasmusPro in Lipsia for 6 months, from October 2019 to the beginning of April 2020. Each week, in turn, they will send us their impressions.