Sunday, 12 January 2020 09:56
MY FIRST TRIP TO BERLIN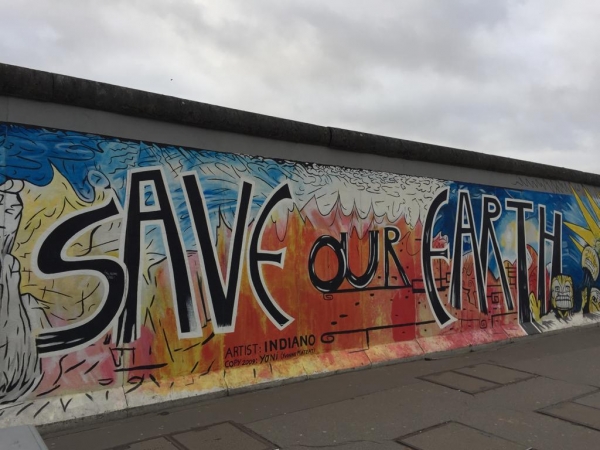 For the Christmas holidays, I decided to stay in Germany to take advantage of my free time and get to know it better. So, two friends of mine and I got prepared ... and we went to Berlin for four days.
As soon as I arrived, I realized that Berlin is very different from Leipzig. Without considering size, it felt like German London because of its multiculturalism. In fact, I had confirmation of this later, since when other people spoke to each other, they almost always spoke in languages ​​other than German.
We immediately went to see the Naturkundemuseum. It is a museum with various historical finds such as: ancient rocks, explanations and videos on the formation of the universe and the earth, animals of any kind, including real, reconstructed dinosaur skeletons. I must say that the latter are the thing I liked the most, I had never seen one live ... and I was really amazed. For sure, it's the most beautiful museum I've ever been to, so if you happen to go to Berlin ... going there is a must.
The next day we went to see the Gallery of Steel Figures. As the name implies, these are sculptures made of recycled metal. They are reproduced in original size. There were sculptures of many kinds, for example, machines such as Bugatti, the Transformers characters, other famous characters from films or TV series such as Jack Sparrow, Game of Thrones, Marvel characters ... The most beautiful thing is that it is allowed to touch them , open the doors of the cars and sit inside ... this is also a highly recommended place.
We also saw the Berliner Fernsehturm. This is the TV tower in Berlin, the tallest in Germany, with a height of 368 meters. We decided to go up there and see how Berlin is like at night, and I must say it is spectacular! The thing that made it even more magical were the various lights created by the Ferris wheels installed for Christmas and New Year, they gave off wonderful lights.
Berlin was beautiful, and I think I will go back there again ... there are so many things to see up there.
Nikola
Young, motivated and eager to find out what Europe can offer them. Caterina, Nikola and Francesca are the 3 young students we selected for the #ErasmusPro, the new Erasmus designed to promote "long-term" vocational training experiences. Thanks to the APRO Training project "WAVES - Sail towards your future", Caterina, Nikola and Francesca are doing their #ErasmusPro in Lipsia for 6 months, from October 2019 to the beginning of April 2020. Each week, in turn, they will send us their impressions.