Wednesday, 08 January 2020 12:37
IMPACT WITH THE LANGUAGE AND FIRST IMPRESSIONS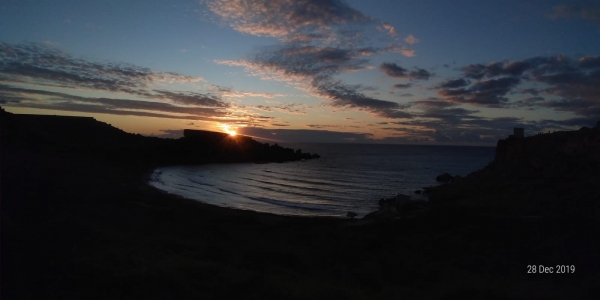 Maltese is a particular language, born from the union of the Arabic and English language with a hint of Italian. Unfortunately I can't understand it because I don't know it. Every now and then I can recognize a few words deriving from English or Italian, but it is not enough to be able to understand a whole speech. I hear Maltese every day at work, but luckily my colleagues know English as well and this allows me to talk with them. When I am traveling around Malta, I clearly speak English, so I can practice it. In the building where I live, we speak Italian, as we are all from the same Country, with the exception of some Portuguese boys with whom we speak English. It is interesting to compare different languages, culture and traditions in everyday life.
Three months have already passed since we arrived in Malta and although it is small, due to our work commitments we have not yet visited it all, but slowly we are working to find the most authentic places. We are trying to live the experience to the maximum of our possibilities and we are making a lot of knowledge and therefore friendships. Malta is a small island but it is really beautiful: it never stops to surprise us and it always reserves breathtaking landscapes.
Elisa
Young, motivated and eager to find out what there is in Europe for them. Ilaria, Thomas, Valentin and Elisa have been selected for #ErasmusPro, the new Erasmus designed to promote "long-term" vocational training experiences. Thanks to the APRO Formazione project "WAVES - Sail towards your future", Ilaria, Thomas, Valentin and Elisa are doing their #ErasmusPro in Malta for 6 months, from October 2019 to the beginning of April 2020. Each week, in turn, they will send us their impressions.