Friday, 20 December 2019 07:26
German traditions to celebrate Christmas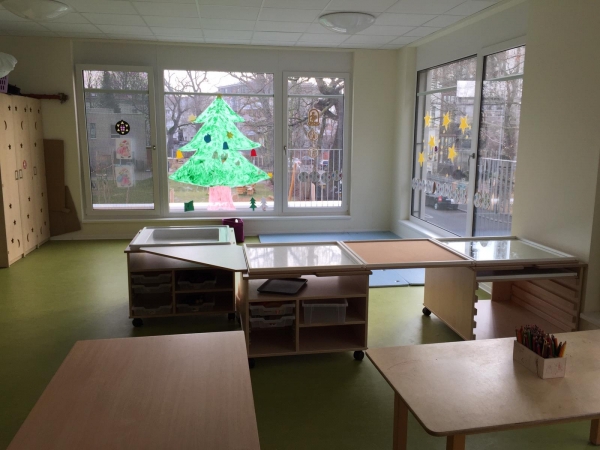 In Germany, the Christmas spirit begins to be felt after the last Sunday of November. People decorate their homes with: stars, candles, angels, Christmas nutcrackers, Santa Claus or reindeer. The typical Christmas colors are red, green, silver and gold. If we think of the decorations, without a shadow of a doubt, we must think of the so-called 'Räuchermännchen' '. These are small human figures made of wood that are used to put incense on it and create a more magical atmosphere. Another typical decoration is the '' Schwibbogen '', or a candle holder, also made of wood.
Another very important element of German Christmas concerns the Christmas markets. As it is easy to guess from the name, they are made from stalls where decorations, handmade products and delicious food are sold. Speaking of the latter, one of the most typical dishes are the so-called Kräppelchen, that is fried almonds. As for drinking, the typical products are the '' Glühwein '' or the '' Feurzangenbowle '', both made of hot wine, with spices and sugar.
Parents play games to entertain children, to make it look like Christmas will come sooner. For example, there are Christmas calendars where each date is hidden by a window. Every day the children open a window... until Christmas has actually arrived. All families cook biscuits and eat lots of oranges and nuts.
On the night of December 24, Santa Claus passes by and brings gifts to the children as in Italy. Unlike us, in Germany children have to sing a song or read a poem to receive their gifts. The typical dish of this day is the potato salad topped with sauces.
On the 25th and 26th of December, many families go to visit their parents or brothers and sisters and have lunch with goose or deer dishes. Red cabbage is used as a side dish.
Nikola
Young, motivated and eager to find out what Europe can offer them. Caterina, Nikola and Francesca are the 3 young students we selected for the #ErasmusPro, the new Erasmus designed to promote "long-term" vocational training experiences. Thanks to the APRO Training project "WAVES - Sail towards your future", Caterina, Nikola and Francesca are doing their #ErasmusPro in Lipsia for 6 months, from October 2019 to the beginning of April 2020. Each week, in turn, they will send us their impressions.