Tuesday, 10 December 2019 07:38
Report da Malta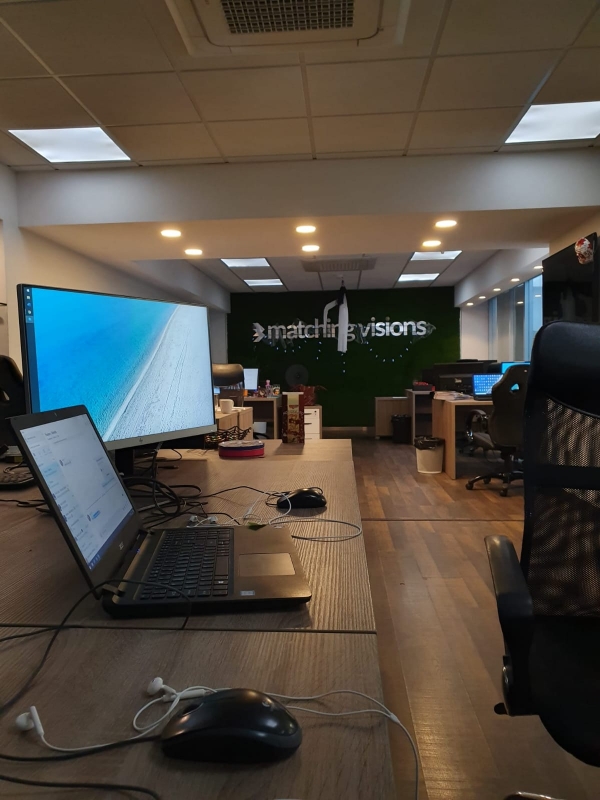 Before arriving in Malta, I had few expectations regarding the place of apprenticeship. I just thought that I would work in a classic company and that it would be the same as my past internships. I'm glad to say that I made a mistake. My internship place is Matching Visions, a company that works in Gaming, the main job of Matching Visions is to take care of the affiliates.
Matching Visions is a company with a modern mindset that encourages self-employment and is committed to creating a relaxed and sociable atmosphere. There are eight of us in the Matching Visions office and a friendly relationship has also been established between us. I work in the financial department and my work can be summed up in a short dialogue:
- "Is there money?"
- "No/Yes"
- "No? Look for them!"
-"Yes? Let's ask for the rest!"
My work is more analytical, I have to check all the monthly income and make sure it is distributed in the right way, when a company is late in paying us or there is an overpayment/underpayment, I have to look for a reason and a solution to put everything back in place. Overall I love my internship place, I would like to stay and work at Matching Visions even after the 6 months of internship.
Valentin
Young, motivated and eager to find out what there is in Europe for them. Ilaria, Thomas, Valentin and Elisa have been selected for #ErasmusPro, the new Erasmus designed to promote "long-term" vocational training experiences. Thanks to the APRO Formazione project "WAVES - Sail towards your future", Ilaria, Thomas, Valentin and Elisa are doing their #ErasmusPro in Malta for 6 months, from October 2019 to the beginning of April 2020. Each week, in turn, they will send us their impressions.