Monday, 09 December 2019 13:52
Reporter da Lipsia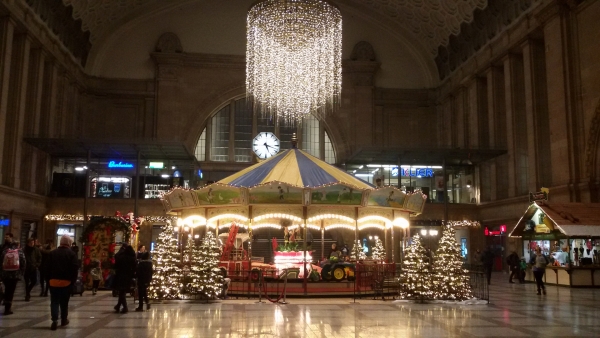 The hot freshly baked cookies, the candles that are consumed on the table, the smell of cinnamon that invade the house and the comings and goings of people through the streets with cups of steaming wine in the hand ... This is not a movie, we are in Germany, in one of the most beautiful times of the year: the advent.
I thought that only children could perceive the magic of Christmas and that growing up December would have become an ordinary month but, fortunately, I had to change my mind. In Leipzig it's been two weeks since we can feel the advent, also because of the Christmas markets. More than 300 little houses have covered the center of the city, creating a fairytale occasion. Every day you can buy handicrafts, let yourself be warmed by a cup of mulled wine or taste every kind of delicacy accompanied by German Christmas music.
Even at home the advent is felt. On the table the candles of the Adventskranz are consumed: a crown of fir branches in which four candles are treated, one for each Sunday. Meanwhile, adults and children enjoy cooking the famous Plätzchen: biscuits of countless shapes and flavors that are an occasion for union, a ritual handed down from generation to generation
Caterina
Young, motivated and eager to find out what Europe can offer them. Caterina, Nikola and Francesca are the 3 young students we selected for the #ErasmusPro, the new Erasmus designed to promote "long-term" vocational training experiences. Thanks to the APRO Training project "WAVES - Sail towards your future", Caterina, Nikola and Francesca are doing their #ErasmusPro in Lipsia for 6 months, from October 2019 to the beginning of April 2020. Each week, in turn, they will send us their impressions.