Wednesday, 11 December 2019 07:15
Elisa and her job in Malta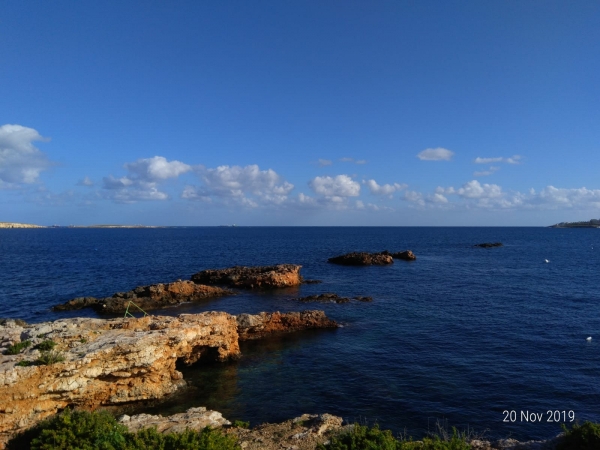 It's been over a month and a half since I arrived in Malta, I was greeted by the rain and I'm still doing a zig zag to avoid the puddles, unfortunately the cars don't do the same and it's inevitable to go home from work wet from head to toe. The company where I work is not near the house, so I have to travel by bus and on rainy days it is not very comfortable. Here punctuality is not a guarantee, very often the buses arrive late or do not pass at all, so you have to adapt, organize with the schedules and get used to it.
It is not easy to work, we work 8 hours a day, from Monday to Friday and it cannot be denied that it is tiring. The alarm sounds early in the morning, the finger to turn it off never pulls back and go automatically, the blankets hold the body and the legs don't want to leave. But then it always comes the weekend, a day off and finally the hours of sleep return, so as relax and free time. Working in the office is tiring, for some it might not be said because he thinks that we stay seated all day, actually it is not like this: we are always all on the move, especially those who have relevant roles in the company and are almost never at their desk. I juggle between the computer, the printer and the archive, I change the tasks assigned to make them less heavy and I have the freedom to pause here and there, in order to lighten the day.
I work in a company that produces drinks, including Coca Cola, Fanta, Sprite, FuzeTea and others. I was hired as an intern in HR, or in human resources, so I am assigned tasks regarding HR organization, employees hired or fired, courses they attend and their organization. My colleagues are sociable, kind, understanding, friendly and always available. They let me work autonomously and if I need help, they don't hesitate to say yes. I've got a desk and all the tools that I can use autonomously, I carry out every job with attention, commitment and concentration, in such a way as to be able to maintain the relationship of trust that is created towards me. I have been rather fortunate in my workplace, I have little to complain about at the moment, except for means of transport, which are a Maltese defect in any case.
What I like about my working hours is that it allows to see the first lights of the sun on the capital Valletta and its vanishing in the sky of Marsa. And it is in a moment that from good morning we move on to good night, and then start again from the beginning.
Elisa
Young, motivated and eager to find out what there is in Europe for them. Ilaria, Thomas, Valentin and Elisa have been selected for #ErasmusPro, the new Erasmus designed to promote "long-term" vocational training experiences. Thanks to the APRO Formazione project "WAVES - Sail towards your future", Ilaria, Thomas, Valentin and Elisa are doing their #ErasmusPro in Malta for 6 months, from October 2019 to the beginning of April 2020. Each week, in turn, they will send us their impressions