Sunday, 01 December 2019 07:46
Impact with the language and the first impressions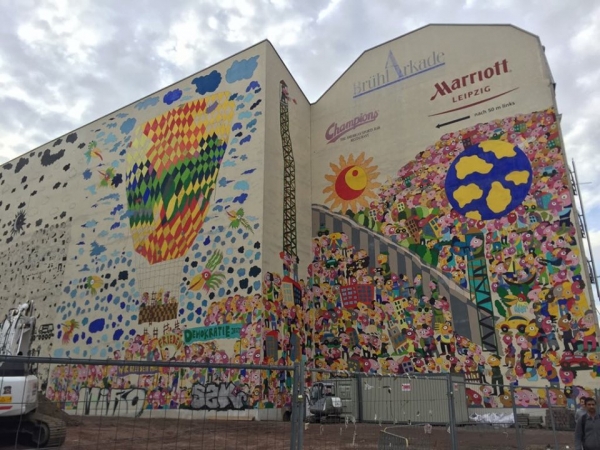 Going to another country without ever having studied the language or culture is not for everyone, I consider it a courageous choice. However, I am motivated to study and improve as much as possible. I study every day and watch a TV series in German. In fact, I'm starting to reach some results. I understand the children the most of the time, while with the other teachers I speak English when it comes to important topics like the rules. From mid-January or early February I will also begin to read books in German, obviously those with a simpler language.
Thanks to the fact that at the beginning I spoke very little language, I made several reflections. First of all, I realized that going to live in a country (even for a few months), without knowing that language can be frustrating because communication becomes more complicated. Note, I also thought about how middle and high school students waste the opportunity to learn foreign languages ​​well. In my experience, for example, I studied French for years, but unfortunately I can't speak it because I simply did not like it, so in this subject I was always satisfied with getting low to middle grades. But now I regret having wasted that opportunity of learning.
For now, I have to say that the declinations are the difficult aspect of German. I think that for us Italians they are particularly complicated for the simple fact that our language is not possessed, therefore, we must strive and remember to owe them. I had no problem understanding their logic ... but I still find it hard to make them my own , automatic. As for the pronunciation, I don't find it difficult, while for writing, there are words to which we must pay more attention.
The idea of ​​doing an apprenticeship in a kindergarten with the aim of learning the basis of German and improving as quickly as possible was brilliant. Children always talk, therefore, I am exposed for at least six hours a day to a continuous listening. Moreover, in every German federal state people tend to speak in dialect and not in pure German. This does not happen in kindergartens, so this is another advantage for me.
As I said before, I improved after a month. Precisely for this reason, when I enrolled in an intensive language course (level A1.1), I realized that it was not for me because it was too easy. Then, after the second lesson, I reported this to the secretariat. They made me take a test to find out what my level was, and I turned out to be an A2.2. Honestly I didn't even expect it, it was a surprise. On the other hand, however, I was also very proud of myself. Next goal? Become a B1 by the end of December and then aim to become a B2 in the next three months.
Nikola
Young, motivated and eager to find out what Europe can offer them. Caterina, Nikola and Francesca are the 3 young students we selected for the #ErasmusPro, the new Erasmus designed to promote "long-term" vocational training experiences. Thanks to the APRO Training project "WAVES - Sail towards your future", Caterina, Nikola and Francesca are doing their #ErasmusPro in Lipsia for 6 months, from October 2019 to the beginning of April 2020. Each week, in turn, they will send us their impressions.