Wednesday, 20 November 2019 07:21
My first trip to…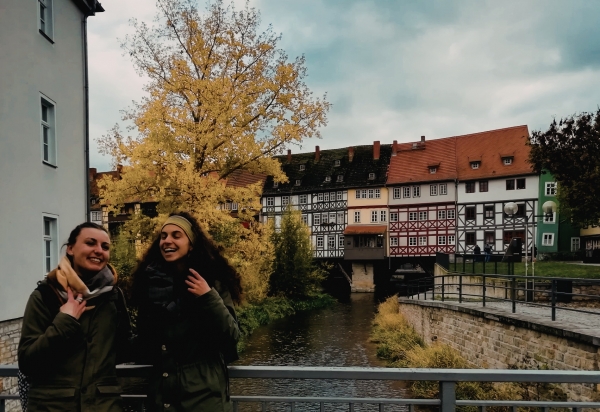 Yesterday morning I was dreaming of being in my bed in Italy, I suddenly opened my eyes wondering where the bedside table was, when I remembered where I was.
Now this new life has become almost a routine, of those who pass quickly, until you look at the calendar and you realize that it is already late November and in the square they are already setting the Christmas market. However, every week is a new adventure, in this city where yoou can find anything you want.
In my first month and a half, despite my head in the clouds continuing to make me lose constantly, we managed to visit Monaco, the Saxon Switzerland, Erfurt and a museum on the history of Germany from 1945 to today. The ideas for the coming months are not lacking, in fact this Saturday we will be in Dresden, the capital of Saxony, and on the weekend of Dec 8th we will go to the marvelous Czech capital: Prague.
Now I want to remember a moment of serenity of my travels. I was in Munich, on a cold but sunny Saturday in November together with a person dear to me who came to visit me from Italy. Sitting on the wet ground we watched the surfers in the Eisbach river of the Englischer Garten (exactly, in Monaco the surf is done on the waves of the river). A rain of colored leaves fell from the trees above us, in that breathtaking moment that seemed to come from a postcard.
Caterina
Young, motivated and eager to find out what Europe can offer them. Caterina, Nikola and Francesca are the 3 young students we selected for the #ErasmusPro, the new Erasmus designed to promote "long-term" vocational training experiences. Thanks to the APRO Training project "WAVES - Sail towards your future", Caterina, Nikola and Francesca are doing their #ErasmusPro in Lipsia for 6 months, from October 2019 to the beginning of April 2020. Each week, in turn, they will send us their impressions.