Monday, 04 November 2019 10:53
Valentin and his first impressions from Malta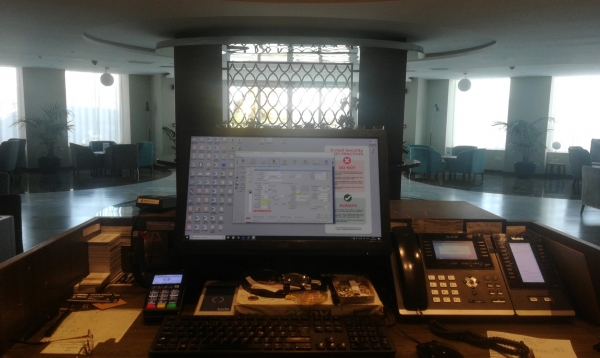 I started working two weeks ago, in the field that I had chosen. In fact, I work at the reception of a hotel in Sliema, a few minutes walk from our apartment.
It is my first work experience completely outside the school environment and I wanted to use it precisely to test myself and use the skills learned during these years of high school.
When I asked to work in a hotel, it was because I thought it would be the right place to learn how to relate directly with customers, even in another language, and therefore to improve the learning of foreign languages.
This is therefore what I am trying to get more out of these first days of experience.
I must admit that before I started, I had the idea that I would immediately be at the same level of my colleagues and that I could then immediately do their own tasks.
Now I have realized that it is not so immediate, it takes some time to have more responsibility. For the moment, in fact, I sometimes feel as a burden for my colleagues. I often have to work side by side with them and not all my colleagues and my work tutor always want to explain and teach me more things.
However, I am very pleased to have the possibility of having a direct relationship with customers in a language that is not mine and every time I learn something, I take it as a small personal result.
This experience has also allowed me to experience first-hand the relationship with my colleagues, which is very good (even if it is not the same among all) and which, despite small misunderstandings, I am learning, should not affect your work, even more if it has to do with customers.
I am therefore very happy with my employment, with the environment in which I am and with the possibilities that I am having to acquire new skills. I am confident that it will continue to improve also in the coming months.
Young, motivated and eager to find out what there is in Europe for them. Ilaria, Thomas, Valentin and Elisa have been selected for #ErasmusPro, the new Erasmus designed to promote "long-term" vocational training experiences. Thanks to the APRO Formazione project "WAVES - Sail towards your future", Ilaria, Thomas, Valentin and Elisa are doing their #ErasmusPro in Malta for 6 months, from October 2019 to the beginning of April 2020. Each week, in turn, they will send us their impressions.