Thursday, 31 October 2019 13:02
Valentin and his first impressions from Malta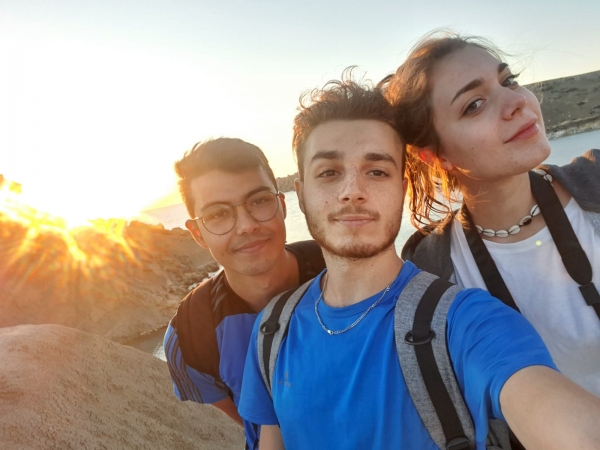 Young, motivated and eager to find out what there is in Europe for them. Ilaria, Thomas, Valentin and Elisa have been selected for #ErasmusPro, the new Erasmus designed to promote "long-term" vocational training experiences. Thanks to the APRO Formazione project "WAVES - Sail towards your future", Ilaria, Thomas, Valentin and Elisa are doing their #ErasmusPro in Malta for 6 months, from October 2019 to the beginning of April 2020. Each week, in turn, they will send us their impressions.
My name is Valentin and I am a Romanian boy who came to Italy five years ago. I studied business economics, although in Romania I wanted to attend a linguistic high school. Before arriving in Italy, I didn't really know what I would have studied in high school because my parents had chosen the school for being near home, without going into the school's profile. However, this decision was a positive surprise for both them and me.
I discovered that I have an aptitude for this type of work and my results surprisingly have been very positive. I chose to do Erasmus for various personal reasons. One of these is my certainty that at the end of this experience I will be a more mature and independent person. I also think that thanks to this experience I will be able to understand what path to take in life. Even before finishing high school, the planning of my future was constantly accompanied by anxiety because I didn't know which path to start.
As for my first impression of this experience, I thought I was living with people of another nationality, but in the palace they are all Italians, maybe this is the only disappointment at the moment of the project. As for the country, Malta is a strange country, the contrast between the richest cities and the least prosperous cities is very evident. Walking in the streets of this country is a bit chaotic, I don't know if it is given by the fact that all the roads are very narrow or for all the tourists who are around. The company that welcomed me has a modern mentality, which allows workers to carry out their tasks without feeling stressed. Working time is very convenient and the time spent working flows quickly, thanks to the atmosphere and the environment in the office.