Thursday, 31 October 2019 12:53
Thomas and his will to build alone his own future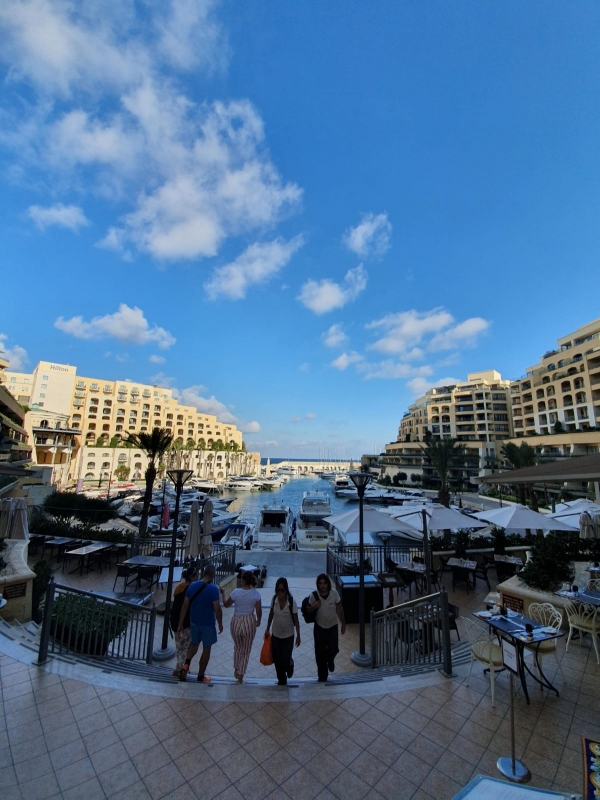 Young, motivated and eager to find out what there is in Europe for them. Ilaria, Thomas, Valentin and Elisa have been selected for #ErasmusPro, the new Erasmus designed to promote "long-term" vocational training experiences. Thanks to the APRO Formazione project "WAVES - Sail towards your future", Ilaria, Thomas, Valentin and Elisa are doing their #ErasmusPro in Malta for 6 months, from October 2019 to the beginning of April 2020. Each week, in turn, they will send us their impressions.
My name is Thomas, I am 19 years old and I attended the linguistic high school. I have always lived in a small town of around thousand inhabitants in the mountains in the province of Turin. The older I grew, the more distinctly I felt the weight of living in Roure, reluctantly realizing that if I stayed there, it would be incredibly difficult to accomplish something
satisfying in life. Moreover, I felt every day more and more the need to leave and feel part of the world, to be involved in it and in its evolution and to build my independent life. At the same time, however, I also had the desire not to conform to myself and to follow my instinct more. Precisely for this reason, I decided not to enroll at university course immediately after high school, as I admit that I never had clear ideas about the faculty to choose. I clearly
perceived the need to do something different and test the thrill of living and working in a foreign country, with a language that was not mine and surrounded by people with a
different culture. I therefore wanted to change my life and leave independently, to build my own life far from the influences of the people who had always been present in mine. I wanted to make sure that the only architect of my existence was me, far from the social pressures and the constraints of friends and relatives. Of course, an ambitious thing, but undoubtedly risky. My initial purpose was to move to Paris, find a job and a small room to sleep until things (especially finances) would change and improve. But perhaps I didn't
realize how difficult it would have been on a practical and psychological level.
A few months later, I was lucky enough to learn about the Erasmus Plus project of Apro Formazione, which promised a 6-month working stay financed by the EU in Germany, Malta or Spain. I therefore understood that I had found the right compromise for what I wanted to do (going abroad and living a bit of independence) in addition to a just and deserved protection, above all economic. I took part in the selections and won the competition for Malta, which made me incredibly happy (despite, sincerely said, I hoped for Spain at first).The thing I like most about this project are the European certificates we will receive at the end of our valuable work experience. A great tool to carry out my initial project and go to Paris or another great European city! Furthermore, I am also doing my internship exactly in the field that interested me, namely digital marketing, a sector that not only fascinates me particularly, but that is also growing rapidly and eventually allows me to work independently as a freelance ( a very attractive option from my point of view). Arrival and first impressions of cohabitationThe experience began with the knowledge of my roommates and everything looked serene and full of intense emotions. Of course, I was also accompanied by many anxieties, but I didn't think about everything that would have happened to me from there in six months.Nevertheless, the arrival was an experience close to the traumatic. We were accompanied to our apartment, and, to our surprise, each floor of the building housed a group of guys like us (part of slightly different projects from ours), all Italian and almost all from Puglia. The welcome we received inside the building was in some ways a little too warm and this made us very uncomfortable and worried about future. Fortunately, the warm welcome had only made us misunderstand our neighbors' personality, which then proved to be different from what we had expected. It was certainly a lesson that taught us concretely that appearances are deceptive and that first impressions are often untruthful! Personally, I also succeeded in establishing good friendships with some of them, although on October 23rd some reluctantly returned to Italy after a three-month stay.As for the real coexistence with the roommates, everything is going very well. We are sharing many experiences and almost all of them are highly positive, which is very rewarding in terms of consolidating relationships. However, on a personal level, I admit that it is frequently complicated to be able to find moments of absolute tranquility, where being alone. In fact, I notice that, even at home after work, I always seem to be involved in a sort of social situation. There is never a moment where I can really abandon all the worries and burdens I carry. Some people may have no problems with it, while for others, more introverted and independent like me, it is a considerable challenge. In fact, I don't blame the other guys in any way. I simply think it is something I will have to get used to. Time settles everything and will undoubtedly fix the fact that I can always be myself and do things without necessarily having to justify myself with people I have not known for a few weeks. Certainly all this will be something that will change me very deeply in terms of character and personal growth, so I am glad I did. After all, this is life. I am here just to grow, to overcome my fears and my social and personal complexes. One does not really learn without direct experience.I hope that, in the presence of any serious problems, dialogue, respect and understanding can always be the best solution.I am very optimistic about the future.