Wednesday, 30 October 2019 08:57
Caterina's first weeks in Leipzig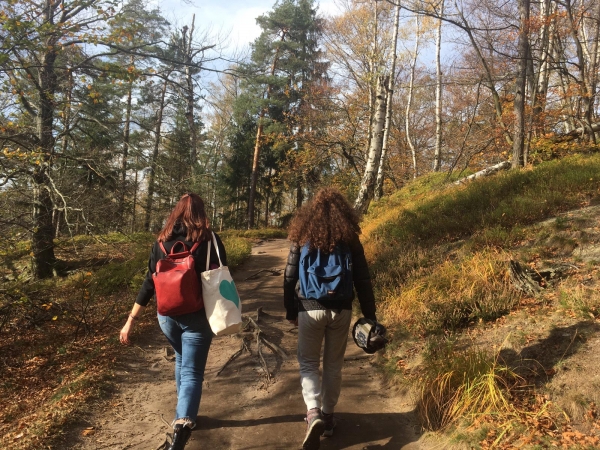 Young, motivated and eager to find out what Europe can offer them. Caterina, Nikola and Francesca are the 3 young students we selected for the #ErasmusPro, the new Erasmus designed to promote "long-term" vocational training experiences. Thanks to the APRO Training project "WAVES - Sail towards your future", Caterina, Nikola and Francesca are doing their #ErasmusPro in Lispia for 6 months, from October 2019 to the beginning of April 2020. Each week, in turn, they will send us their impressions.
Leipzig, 28/10/2019
It's not all easy when you live away from home. There are times when you would simply like to go back and leave everything and others where you feel you could not have made a better choice, that where you are is the place for you. Every day is a new day to learn, start again and every person we meet on our way is a world to be completely discovered.
It is already two weeks since my training in the nursery started. Every morning I am greeted by everyone with a big smile, because there, as my tutor told me the first day, the only thing you need is the "gute Laune" (good humor) and then the rest is learned along the way. Every day I get lost in that huge structure with so many wooden toys, rooms and colleagues.
  The ups and downs are accompanying me during this experience and I must admit that the first few days were not at all easy. Getting used to being among people who speak a language other than yours, moving from the world of school to the world of work, trying to create a role in a completely unknown environment: the mind needs time to metabolize
everything. Fortunately, the warmth of children overwhelmed me from the first moment and that is what gave me the strength to continue, try again every day until I start feeling at home in that new place.
Everything improves every moment and the first satisfactions have started to arrive, as well as the first emotions, when the two-year-old Ellen calls me: "Catelina!" with her sweet voice since she wants me to read her a book.