Monday, 08 July 2019 07:01
MY ERASMUS PRO EXPERIENCE #25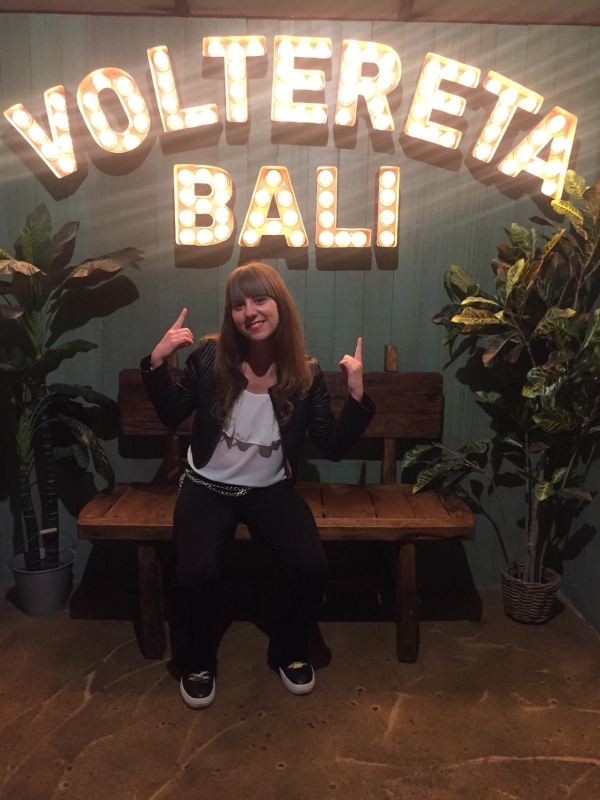 #ErasmusPro is the new type of Erasmus designed to promote long-lasting professional training experiences. Thanks to the project "WAVES - Sail towards your future" of APRO Formazione, Francesca, Carmen and Ludovica are experiencing their #ErasmusPro in Valencia for 6 months, from January to July 2019. Each week, in turn, they will tell us how they are living this experience.

Hi everyone, here I am again with one of my last articles.
In one week I and the other supergirls will be back to Italy and this adventure will be just over. With a melancholy heart I must say hello to Valencia, but I will do it with the awareness that this city and this experience have stimulated considerable changes in my person and in my way of thinking.
One of all these changes is the inevitable and fearful passage of time: on June 28, 2019, Carmen and I celebrated our 20 years! Celebrating in Valencia was not at all bad, counting that we celebrated our 18th anniversary during our training period with the elderly of the nursing home and on the 19th we were very busy with our high school national exam.
In the morning at the kindergarten we brought a cake and at breakfast we ate it with the teachers and the staff present at that time. The thing I liked most was that the children welcomed us singing "happy birthday" (in Spanish of course) and, after the song, they hurled themselves at us to fill us with kisses and hugs. It seems an insignificant thing, but for me it has an enormous value: every single child, every morning when he sees me he smiles at 32 teeth and immediately runs to hug me and, if I can't, he waits on my side until I get free and I am all over it. In my opinion this is an indication of the fact that in 6 months I left a mark, albeit small, in their growth and in their person.
But let's go back to the description of the day. Back home our super roommate Ludovica, for friends Catludo, made us find balloons, gifts and a strawberry cheesecake (my favorite cake), while the other roommates of German nationality went to buy to drink and in the evening - between sangria and gin and tonic - we concluded the celebrations. But only for that day! Hahahaha
In fact, on the 29th June evening, that is Saturday, the three supergirls went to eat in a cute restaurant inspired by Bali (for those who, if they wanted to visit Valencia, the place is called Voltereta Bali). This place is a magnificent place because the entrance is set up to remember a jungle and they use a very nice technique: having as a motto the sharing, they advise you to take 2/3 plates each and to divide them between the whole table. We, as we were 3 people, ordered 6 courses and I assure you that after the 4th course I had to lower my trousers slightly because I was exploding!
Another reason why this place is nice is that the downstairs is used as a restaurant, while the upstairs after midnight turns into a disco: so it is an excellent solution to dispose of dinner.
I don't know if you remember, a few articles ago, the specialty of the three supergirls? Don't you remember it? Do you want to know it? Don't laugh: our specialty is to get lost every Saturday night and we didn't want the tradition to break this evening. Between buses that did not pass, stops that
we could not find, Google maps that helped us lose the right path, Germans who had lost their way and asked us for information to get to a certain street, kilometers and kilometers rigorously covered on foot, we FINALLY succeeded in returning home at 2.30 / 3.00.
In general it was a very quiet evening with no big celebrations, but had as protagonists the simplicity and light-heartedness of a Saturday night.
I will be soon back with my last article, in which I will talk about the return and I will draw the general sums of this experience!
See you later,
Francesca!