Monday, 20 May 2019 09:46
MY ERASMUS PRO EXPERIENCE #18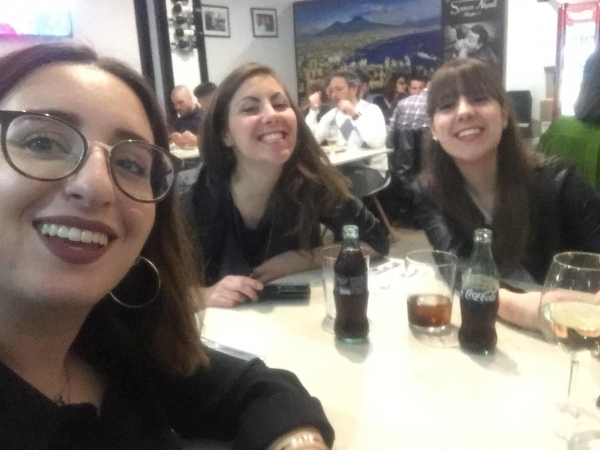 #ErasmusPro is the new type of Erasmus designed to promote long-lasting professional training experiences. Thanks to the project "WAVES - Sail towards your future" of APRO Formazione, Francesca, Carmen and Ludovica are experiencing their #ErasmusPro in Valencia for 6 months, from January to July 2019. Each week, in turn, they will tell us how they are living this experience.
¡Hola a todos!
How are you dear reader friends? In this article I will update you on how my internship is going.
Let's say that at the beginning it was a bit difficult to settle down, as - I think - it is normal. I had to become familiar with the language, with the new working environment, with the teaching methods, but above all with the teachers and with the children. In fact, I do not deny that I initially made some mistakes. I must say, however, that there were two aspects that helped me a lot, especially at the beginning: the first one is the set of all the skills acquired during my practical experience gained at school, and the second is the two-year experience as an animator.
Day after day I was (and I am) more and more determined to enrich myself professionally and to develop new skills and to improve my skills, linguistically and also from the human point of view, knowing new people and relating to them.
As I had already told you in my first article, at first they made me do very basic things, like changing diapers, feeding children, etc., but slowly the teachers, knowing me and testing me, started trusting and giving me more responsibility. For example, during the Easter holidays, the kindergarten where I do the internship was closed, so I had to go to a second one (where Francesca is doing her training). Since there were few teachers, one afternoon I had to take care of very young children (that is, I had to give them a snack, change diapers, fix their backpacks, arrange them to go out with their parents and make sure they didn't hurt themselves) . In doing this, I was "almost alone", in the sense that sometimes there was a lady who took care of various things, who was with me, but some moments she had to go and open the door, wash things and so she left me alone.
As for the relationship with children, I must say that some of them, especially those who are 2-3 years old, the first days were suspicious. I was a new person, they stared at me all the time and they didn't want to play with me. But little by little, making me know, playing with them, making them laugh and taking care of them, these children have gained confidence in me. Now, as soon as they see me, they jump on me, call me to play with them and fill me with kisses and hugs. This may be a small and insignificant thing for many, but every time my heart is filled with joy, seeing the progress that these little "little children" are making towards me.
With this I conclude my article and I give you an appointment to the next one!
¡Hasta luego chicas y chicos!
Carmen