Friday, 17 May 2019 09:28
MY ERASMUS PRO EXPERIENCE #17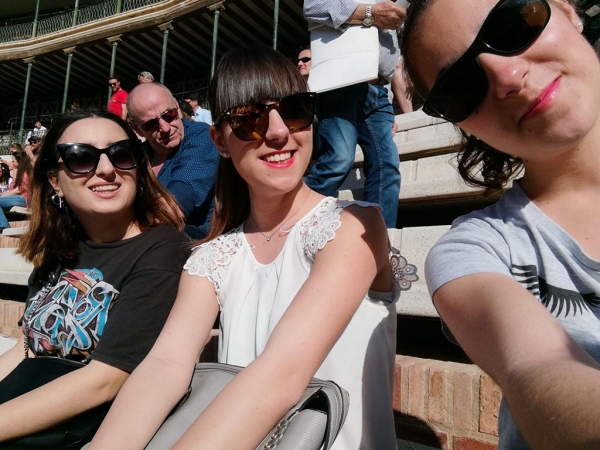 #ErasmusPro is the new type of Erasmus designed to promote long-lasting professional training experiences. Thanks to the project "WAVES - Sail towards your future" of APRO Formazione, Francesca, Carmen and Ludovica are experiencing their #ErasmusPro in Valencia for 6 months, from January to July 2019. Each week, in turn, they will tell us how they are living this experience.
! Hola, holita¡
We have just few months left before coming back to Italy but it seems that time has flown and I would easily accept to stay in this fantastic city some more time.
My internship in the hotel is going beautifully, all my colleagues trust what I do and treat me like a real work colleague and not a trainee and I am very happy about it. The only problem is that I did not have the opportunity to make so many new friends because my colleagues are much older than me and therefore it is a bit more difficult to have things to talk about, but next week two more trainees will come and I can't wait to meet them.
Even my Spanish has improved a lot. Ludovica - a few months ago - would never have imagined speaking Spanish and instead now, after four months, I'm here in Valencia and I can speak Spanish without any problem and I'm very proud of that.
All my thanks will never be enough compared to all the fantastic experiences I am living here and I thank myself for having participated in the announcement because I know that this experience will be an indelible memory.
See you soon,
Ludovica