Monday, 29 April 2019 09:48
MY ERASMUS PRO EXPERIENCE #15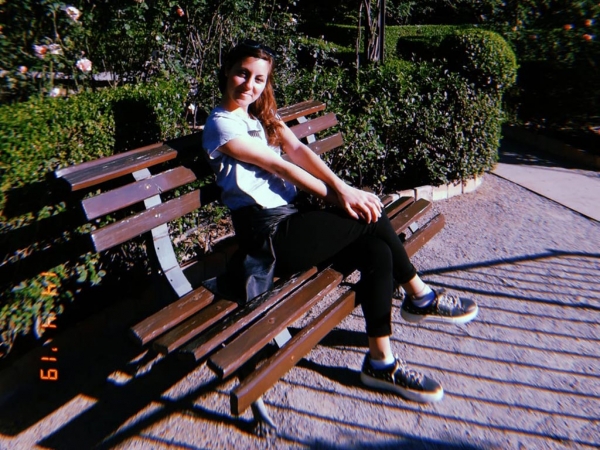 #ErasmusPro is the new type of Erasmus designed to promote long-lasting professional training experiences. Thanks to the project "WAVES - Sail towards your future" of APRO Formazione, Francesca, Carmen and Ludovica are experiencing their #ErasmusPro in Valencia for 6 months, from January to July 2019. Each week, in turn, they will tell us how they are living this experience.
Here I am!! How are you??
I'm fine!! I'm still enjoying these days of vacation for a while, because soon the routine will start again, but in the meantime I take the opportunity to discover new places that Valencia offers.
One of these places was the "Jardín de Monforte": a really "precioso" place (said in Spanish!).
Many years ago, a baron owned this neoclassical garden, but then, after various sales, it ended up being owned by the wife of Don Joaquín Monforte, who gave the name to the entire garden. From 1970 it passed to the municipality of Valencia, which restored it and (fortunately) opened it to the public.
What can I say ... It is a huge, enchanting place and it is perfect for taking beautiful pictures for important occasions (such as communions, weddings ...). In fact the day we went, there were some children who took pictures dressed as communion and then made their photo album!
Once we arrived at this place we found ourselves immersed in magnificent labyrinths of well-trimmed hedges, beautiful statues representing characters such as the goddess Flora, Poseidon, Socrates and so on, then fountains, ponds, bridges, flower arches, orange trees and more ... Believe me it seemed almost impossible not to take pictures!
I must say that I was pleasantly enchanted by this place, because every part (even the smallest) was well taken care of, there was also a lot of tranquility and every corner was more beautiful and suggestive than the other.
A nice aspect of these places is that, now in the warm season, they are open until 8 pm, so after a day of work or even a Saturday / Sunday afternoon you can go and spend a couple of hours sitting on the bench read a book, listen to music, take a walk to admire the garden and take pictures!
It's a place that I would definitely recommend to anyone in Valencia (even if it's only for a few days), because it's really worth it and you're sure to be fascinated by this lovely place!
Certainly before this Erasmus experience ends, I would like to go and see this place for good, but also similar places, given that Valencia is full of parks and gardens (such as the "Jardín Botánico", "Los Jardines de los viveros", el "Parque Central" and others)
I leave you with some shots that I made that day at the garden, to let you see the magic of this place and look forward to the next article!
¡Besitos!
Carmen