Monday, 22 April 2019 09:28
MY ERASMUS PRO EXPERIENCE #14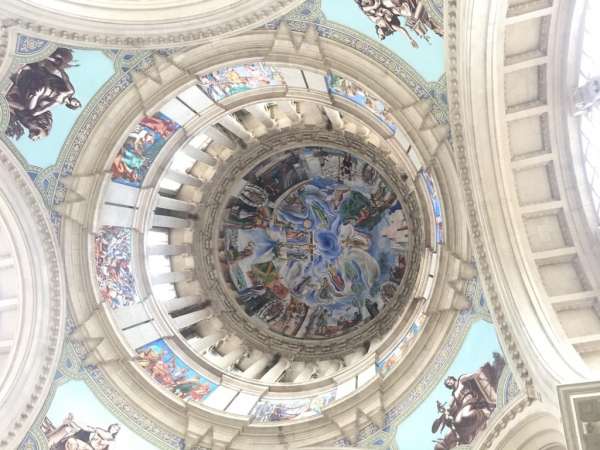 #ErasmusPro is the new type of Erasmus designed to promote long-lasting professional training experiences. Thanks to the project "WAVES - Sail towards your future" of APRO Formazione, Francesca, Carmen and Ludovica are experiencing their #ErasmusPro in Valencia for 6 months, from January to July 2019. Each week, in turn, they will tell us how they are living this experience.
We are already halfway here in Valencia and still I am not tired of this city. Having never been to Spain, I decided to spend some weekends visiting this wonderful country.
The first stop was Barcelona, ​​the journey was very quiet and not very long. Once I arrived in the city, I headed home. I stayed in a very nice apartment in a very quiet area of ​​the city. The owner was a Spanish lady who was very kind and helpful, she helped me to solve all my doubts about the city.
Before leaving, I was a bit scared because I hadn't been traveling alone for a long time and I wasn't sure what could have happened in a city unknown to me, nevertheless I managed to visit everything, making friends with some Italian here and there.
Being an art lover I visited many museums, the Picasso Museum, that of contemporary art, but my favorite was that of Joan Mirò, the museum is located in the park of Montjuïc an immense area full of greenery, from there the city ​​panorama is spectacular.
Another place to enjoy a 360 degree view of Barcelona is Parc Güell. I didn't get the chance to go there because the seats were all sold out, but I still managed to take a walk in the park and visit the Gaudì House Museum located in the highest part of the park.
The historic center, a very characteristic area of ​​Barcelona, ​​is rich in Gothic churches and very narrow streets, I was able to visit it very well thanks to the Italians who offered a free tour of the city, it was very interesting to know its history.
Very nice is also the area of ​​Passeig de Gràcia where you can go wild with shopping but also visit Casa Milà and Casa Battló, some of the many masterpieces of Gaudí.
A fundamental stop for food lovers is the Mercato de la Boqueria where you can try typical Spanish cuisine and you can refresh yourself with a delicious fruit drink for only 1.50 euros.
Last but not least, there is the Sagrada Familia, a magnificent church that will be finished in 2026. The ticket for the entrance was a bit expensive but it was worth it, the building is spectacular both abroad and inside , the only downside of the visit was the very high number of tourists.
My weekend in Barcelona was beautiful, I made the most of my days there and I look forward to visiting other fantastic places here in Spain.
At the next adventure,
Ludovica.