Monday, 25 February 2019 13:01
MY ERASMUS PRO EXPERIENCE #6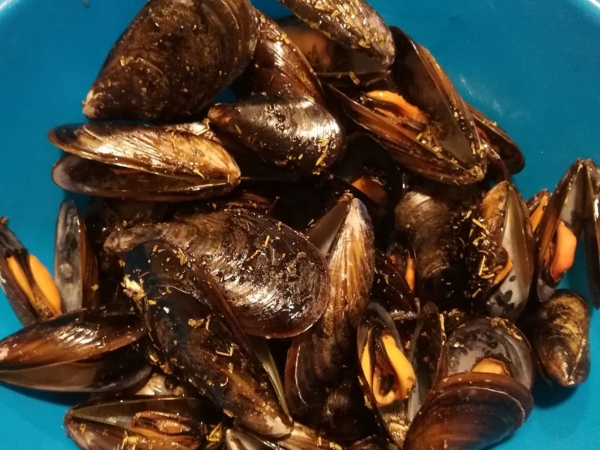 #ErasmusPro is the new type of Erasmus designed to promote long-lasting professional training experiences. Thanks to the project "WAVES - Sail towards your future" of APRO Formazione, Francesca, Carmen and Ludovica are experiencing their #ErasmusPro in Valencia for 6 months, from January to July 2019. Each week, in turn, they will tell us how they are living this experience.
Hi everyone!
I'm back after two weeks to tell you a little about our "Spanish" (or rather Valencian) life, making you somehow part of the experience of us three "Superoine of Erasmus pro" !!
This weekend I will not talk about how we spend the days, the places we visit, the internship or whatever, but rather I would like to concentrate on typical food, so that those of you who will read this article will be able to take inspiration and try to bring the Spain on your Italian tables!
As you know the main dish of Spanish cuisine is the famous Paella, so we could not leave without even having tasted it. So, given that until a few weeks ago we shared a house with a Spanish boy, one evening we decided to cook together to prepare a Spanish dinner. This dinner included:
- Empanadillas, a kind of large ravioli that can be filled with various things (eg tuna, meat, eggs, etc.);
- Mejillones al vapor (ie steamed mussels), which are made by washing the mussels and putting them to boil in a pot full of water, until they hatch. Then drain the water and add pepper and oil to flavor the whole thing;
-Tortilla de patatas, that is an omelette made of diced potatoes;
-Patatas bravas, a type of tapas that to make them it is necessary to cut the potatoes into cubes and fry them. Meanwhile prepare a sauce with eggs, garlic and oil to be poured over the potatoes.
Arrived at this point of the dinner we had many dishes to taste, but only Paella was missing! Obviously we have prepared the Valencian one, made of chicken, broad beans, green beans and beans, but there are also other versions, such as that of "marisco" (seafood) made with mussels, clams and squid rings, the one with black rice and the mixed one, which would be a cross between the Valencian paella and that of marisco.
To do this, put the chicken in a saucepan with water and oil to make the broth. When the chicken is more or less cooked, transfer it to the traditional paella pan, add the rice, the vegetables and let it cook a little. Then put the chopped garlic, paprika, tomato pulp in the center of the pan and immediately afterwards add a nice mixture to the whole. After a long time that our paella is cooking, add the chicken broth, prepared previously, to the edge of the pan and let it cook again, until the latter evaporates completely.
Overall the paella must cook for a good 2 hours, for this as per the Valencian tradition, on Sunday morning, while this dish cooks, it "teases" something by eating las tapas, drinking a good cerveza and certainly can not miss the right company !! I recommend, however, as we say here "La paella es un plato para compartir!", So once cooked, share it with your family!
So a quiet dinner turned into a fun way to discover Spain from the kitchen point of view and also to expand my personal cookbook, so once I arrived in Italy I could cook this dish and let my family taste it.
With this "succulent and delicious" article, I greet you and see you soon!
Carmen