Monday, 18 February 2019 11:23
In Erasmus during high school: 100 students leaving in 2019 thanks to APRO Formazione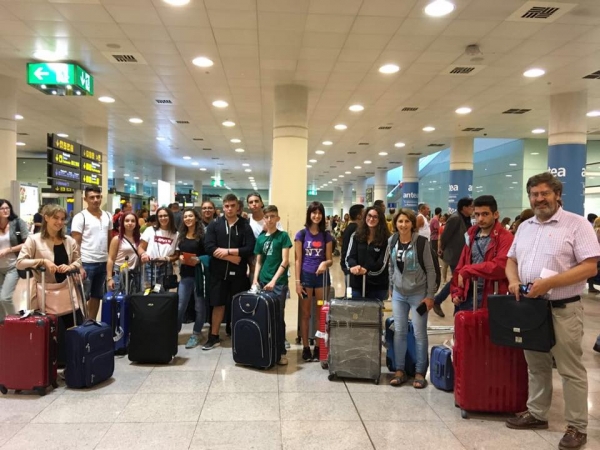 Also in 2019, we will have new departures for short and long term internships for young people from local vocational schools and for new graduates.
Like every year, APRO Formazione gives its students and third year students of the professional schools of Alba, Bra and Asti the opportunity to carry out a one-month internship abroad, fully funded by the European Erasmus + program. Thanks to the WAVES project, this year 90 students will leave, between spring and autumn, and for the first time in the call for tenders a portion of scholarships is reserved for students with disabilities.
To obtain their Erasmus scholarship, students must apply to the call for applications and pass a selection that takes into account academic performance, language skills and motivation. With the first call, released in October 2018, there are 56 opportunities already assigned; the remaining ones will be the subject of the announcement that will open in April.
The first selected students will leave from mid-February to early April for 6 different destinations: Valencia and Aranjuez (Spain), Salon de Provence (France), Crete (Greece), Wroclaw (Poland) and La Valletta (Malta). Many and varied sectors in which they will carry out their internships: Hairdressing, Industrial Mechanics, Auto Mechanics, Agro-Food Transformation, Electrical, Aesthetics, Fashion, Social-Health and Hospitality.
Among the new features of this year there are also 10 scholarships for 6-month internships, aimed at young people who have completed a school path in the last 12 months (qualification, diploma, ITS, IFTS, specialization). Three of these grants have already been assigned to Carmen, Francesca and Ludovica, who have left to Valencia in mid-January. A new call for applications for the remaining 7 grants will be open in May.