Tuesday, 02 May 2017 06:46
"BEST 4 BETTER - Best Skills for a Better Teaching" concluded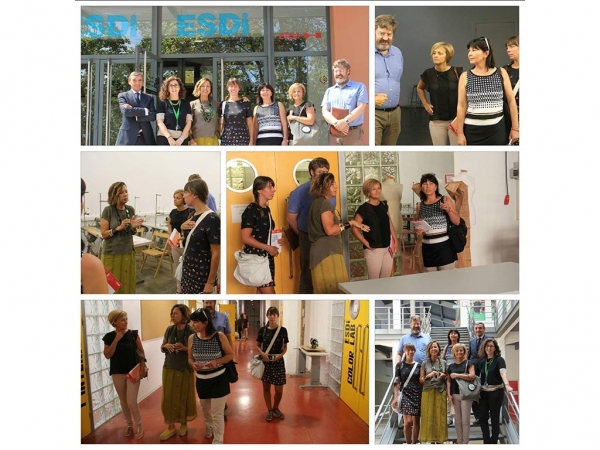 the APRO Formazione project that brought 34 trainers from the territory to Europe
The project "BEST FOR BETTER - Best Skills for a Better Teaching", conceived by APRO Formazione and financed by the European Erasmus + program, was completed at the beginning of April.
The project involved from August 2016 to today a total of 34 teachers from different schools in the area; in addition to the trainers of Apro Formazione, the trainers of the "Umberto I" Wine School (Alba), the "Piera Cillario Ferrero" Institute of Higher Education (Alba, Neive and Cortemilia) and the Institute of Higher Education "Giovanni Penna" (offices in Asti and San Damiano).
Each of them was able to attend a training program abroad lasting 5-7 days. Depending on the specific needs of the various vocational training sectors, eight different programs have been developed, in as many destinations in Europe: Barcelona (for the clothing sector), Brussels (for the Apprenticeship area), Göteborg (for the area Digital & Technology), Amsterdam and La Rochelle (for the hotel industry), Chambery (for agriculture and viticulture), Malta (for the English language sector) and San Sebastian (for the Job Services).
The project, designed to promote continuous innovation in Vocational Training, aims to give more space in the classroom to creativity, entrepreneurship and new technologies and to increasingly encourage dialogue between schools and companies for the definition of training programs for future trainees and apprentices.
Stefania Gallo and Elena Laratore, from the sector of the Services at Work of Apro Formazione, have commented on their recent experience at the Nazareth Zentroa in San Sebastian "The experience in San Sebastian has served us to visit other companies and discuss the operating procedures to Employment Services in their Training Centers and Employment Centers. It has allowed us to compare the various organizations and operational tools, giving us ideas to improve our internal organization, but also that towards the outside and our interlocutors. Personally we have established exchange and exchange relationships on the opportunities and difficulties that we encounter every day at work ".